In an attempt to improve transparency between the company and the growing number of users, CREO has now released the official pricing of the spare parts of the CREO Mark 1.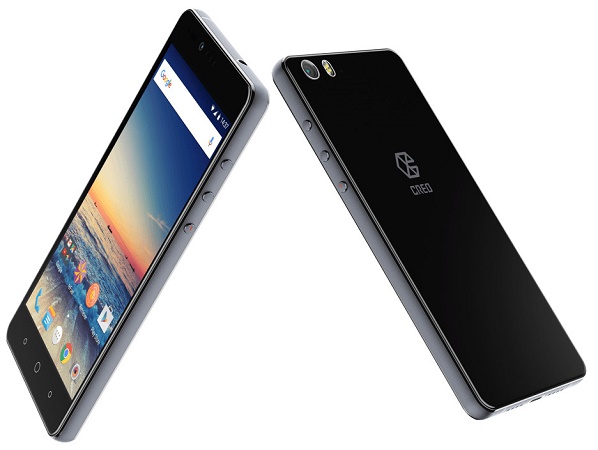 CREO, which had recently launched its first flagship – the CREO Mark 1, has now revealed the pricing for the genuine spare parts of the handset. The company is also offering two complimentary covers for every new user buying the phone on the official website. The handset is priced at Rs. 19999 and is available on the company website and on Flipkart.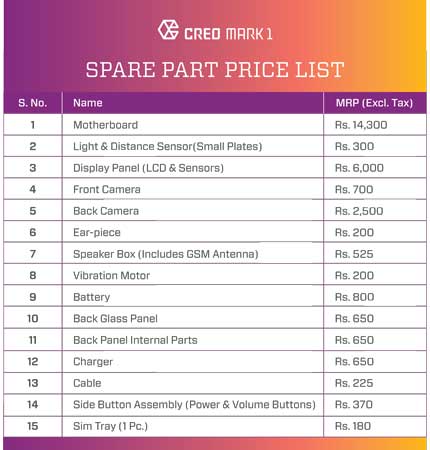 CREO has already established a network of 106 registered service centres across India. Users can visit the service centre and compare the price from the list. If any service centre quotes a different price from what is mentioned below, consumers can reach out to the company at 18002082736. However, the prices do not include tax, and the total repair cost will be different because of different tax rate in each state.
Speaking about the initiative, Sai Srinivas, CEO and Co-Founder, CREO, said, "It is imperative for us to provide a seamless after sales services to CREO Mark 1 users. Extending the core value of transparency, we have revealed the price list for the Mark 1 spare parts. Going further, we also plan to extend the service-centre coverage to 300 centres across India."