In today's era of Internet, security of user data is of paramount importance, however, that is something which is often overlooked and taken for granted unless reports of some data breach and dumping of user data on a website make headlines. Well, we are looking at yet another data leak today, and, it's none other than the data of millions of Reliance Jio users in the country.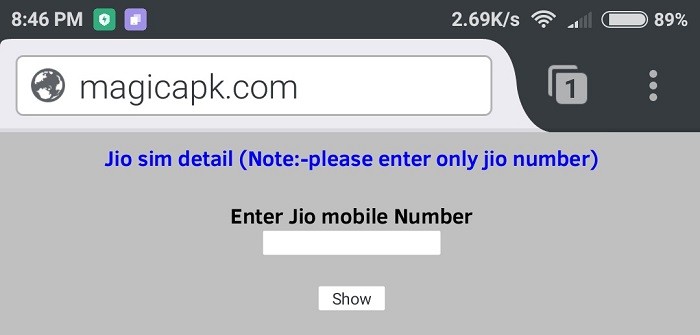 Customer data of Reliance Jio users has been leaked online on a website called magicapk.com. Once you enter a Jio mobile number, details of the user of that number show up. These details include the Name, Email-ID, Circle ID, and, the date and time of SIM activation.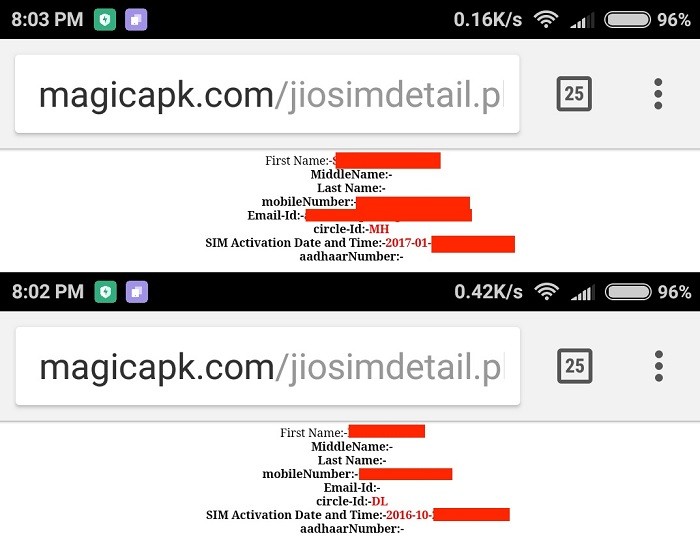 Thankfully, the Aadhaar Number of Jio users is not being showed. Also, this website is not accessible now and flashes a message saying "This Account has been suspended" upon being visited. Well, even though this website seems to have been taken down, the person who set it up can always create another one and dump Jio user's data there.
Responding to the reports of customer data being leaked online, Reliance Jio in a statement said, "We have come across the unverified and unsubstantiated claims of the website and are investigating it. Prima facie, the data appears to be unauthentic. We want to assure our subscribers that their data is safe and maintained with highest security. Data is only shared with authorities as per their requirement. We have informed law enforcement agencies about the claims of the website and will follow through to ensure strict action is taken."
Well, this is first time that customer data of a telecom operator in India has been leaked on such a large scale, and, like we said, even though the website has been suspended, the person behind this might still have access to the data of millions of users. It remains to be seen what kind of measures is Jio taking to address this issue and prevent this kind of incidents from happening in the future.
Image Credits: MediaNama