Dell Venue Pro gets Windows Phone 7.5 update
There was a lot of confusion whether the Dell Venue Pro will ever get the Mango goodness courtesy Microsoft.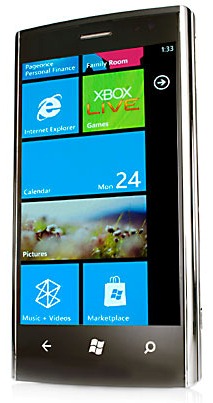 Well Microsoft officially announced on Wednesday that the Windows Phone 7.5 "Mango" update for Dell Venue Pro owners is now available. You should get a notification about the update and if you haven't, then just wait for it as the update rollout has just begun.
There is also news that Microsoft has also released Windows Phone 7740 update to some existing devices. The new Windows Phone 7740 build update brings the operating system version up to 7.10.7740.16 and appears to be available for a variety of devices. Build 7740 addresses some issues with Microsoft Exchange 2003 and a voicemail notification problem:
Fixes an email issue related to Microsoft Exchange Server 2003. With this fix, when you reply to or forward a message, the original message is now included in your response.
Fixes a voicemail notification issue