Nokia N9 in white coming this quarter with new update for the device
Nokia has announced the newest colour for the MeeGo powered Nokia N9 as they have made the white colour official. We did report about this last month and now it seems Nokia has made the news official.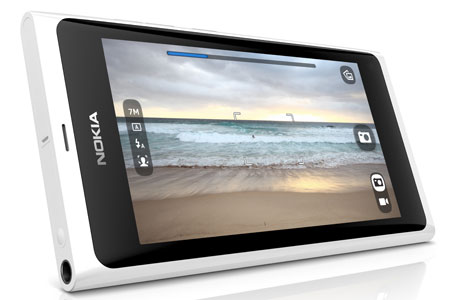 Consumers have started fancying white handset nowadays and it seems that Nokia doesn't want to stay behind in the competition of the colours. Frank Zillikens, who heads the product marketing for Nokia N9 said "The manufacturing process for beautiful white products is quite complex and we wanted to make sure we deliver the best possible quality for our consumers."

The white Nokia N9 will be available during the fourth quarter of 2011, starting with the 64GB version.
There is also good news for existing N9 owners as a new software update is coming this quarter. The update includes usability improvements, like music controls keys from the lock screen or closing apps by swiping them down by default and NFC tag reading is also added.