In the past couple of months, we have seen loads of parts of the next iPhone leak out from here and there and everywhere but what you see below is not another leak of the back panel of the iPhone 5 but is a fully functional GooPhone I5.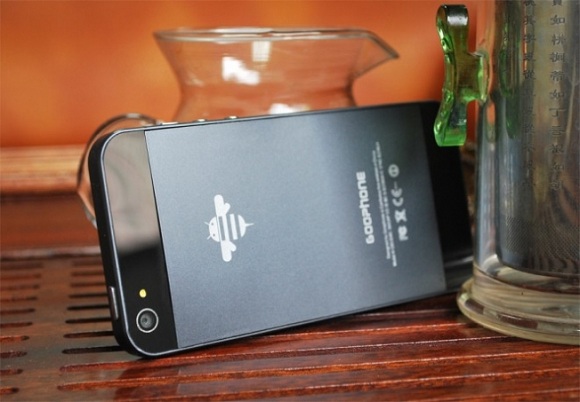 Yes you read it right! Chinese company GooPhone has already copied the design which the iPhone 5 could arrive with and if the company is to be believed it also hold patents for knockoff created by it.
Now what does this mean? Well in simple words, if Apple launches the iPhone 5 with the same design as that of the GooPhone I5 in China later this year, then we are going to see the Cupertino based giant getting sued for copying the design patent held by GooPhone.
 
Indeed a very interesting twist in the tale. Isn't it? And if the source of this news is to be believed, then the GooPhone I5 arrives with:
 
4 inch screen with display resolution of 1280 x 720

1.4 GHz NVIDIA Tegra 3 quad-core processor

1GB RAM

8 MP camera

microUSB

Dock

Android 4.0 Ice Cream Sandwich with

iOS

6 theme

Speakers grill at the bottom
The GooPhone I5 is expected to launch a few days after the real iPhone 5 launches and it will be interesting to see how things turn out in the next few days in China.

Also check out the device in action in the video below.