Stretched iOS icons used for decorating next iPhone's launch venue, hints at taller new iPhone
Apple is readying the venue of the September 12 announcement 'Yerba Buena Gardens', where the company is said to unveil its next generation of iPhone which is long speculated to arrive with a taller 4 inch screen.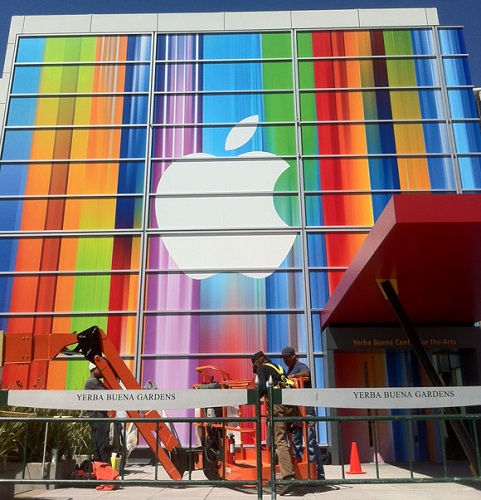 As the company has completed decorating the front façade of Yerba Buena, MacRumours points out that the colourful decoration consists of iOS icons, stretched out.

These stretched out icons include Game Centre, Music, iTunes and Safari. Does this stretching of the icons indicate that the next iPhone will indeed arrive with a stretched out 4 inch screen as we have heard that the width of the next iPhone is to remain the same and only the height of the screen is to change.

Check out the icons above. Could this also mean that the taller screen might also result in the icons being stretched a bit to make them look great on the taller screen? Chances are less but it cannot be totally ruled out.

We can just speculate as nothing is official until Apple announces the changes that will arrive with the new iPhone.