Okay, so if you a Windows Phone smartphone user and a use WhatsApp a lot, you might be aware of how buggy and irritating the app was after it was removed and again made available about a month back in the Marketplace.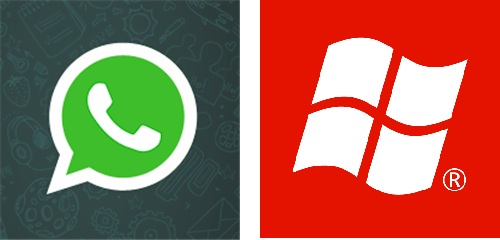 But today an update to WhatsApp for Windows Phone has been released and pushed the version of the app to v2.8.2.

Until yesterday the app was running on v2.8.0 which as many users complained was too buggy and crashed many a times. With the new version we just hope that the app is stable and all of us are able to use it conveniently.
 
We have tried the app and yes, there are improvements in the performance of the app and the flow is great. There are a few lags here and there but you can totally ignore them. Now users can approve any image before sending to a friend of theirs. Also the uploading of pics and downloading are without any issues which is a great news for all of us. 

Also with this update, Windows Phone 7.5 users will be able to notice the addition of a new group chat and status button on the startup page itself.
We recommend you to download the app immediately from the Windows Phone market by following the link below and use the much better version of the app.