Elections are coming close and Modi madness has begun. Whether you like the man or don't, you cannot escape him –  he is everywhere you may look – on signboards, on the news, in the day's newspapers or even the Google Play Store. While the Play store is littered with Modi apps, here's one specially based on the fact that he is running for the post of Prime Minister of India. Dexati has released a game called Modi Run – which is aimed at further increasing Modi's likeliness amongst voters.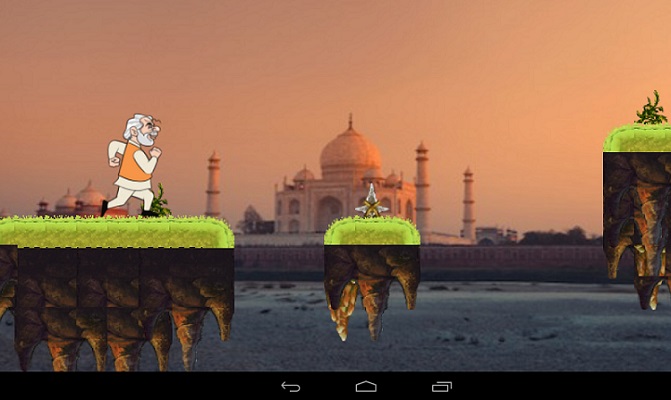 Modi Run works in a simple way –  all you need  to do is  help Modi cover different states, starting with Gujarat and ending on Madhya Pradesh. While the game is aimed at cashing on the Modi-madness amongst his fans, Dexati has mentioned that it is endorsed neither by BJP nor Modi himself.
The game looks great in screenshots, it has received mixed reviews in the Google Play Store and has currently got a rating of 4.7.
Here's the Google Play Store link for the app.