The Samsung Galaxy S7 is launched with a feature called Always On display which enables you to get all the information like time, date, calendar, and notifications right on the AMOLED screen. The Always On shows battery-friendly notifications without actually unlocking the phone. Disabling Always On display is a wise option for those who find it annoying or just want to save a small percentage of the battery.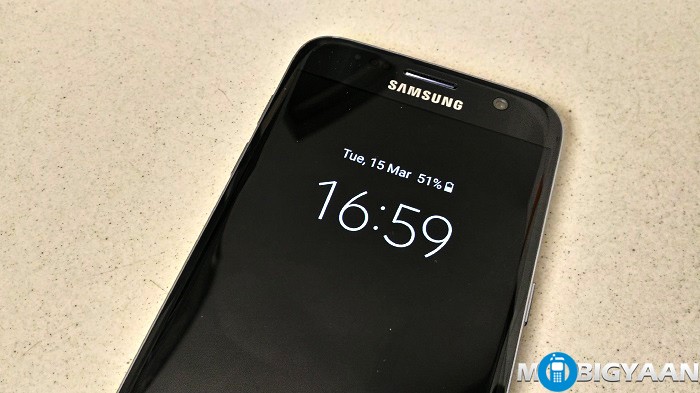 Although it doesn't affect the battery too much, but for some people, it may not be worth as it doesn't show what kind of notifications they are getting. With Moto Display, you can interact with the notifications and see a small glance of the message. Furthermore, it still takes a small amount of the battery percentage which may be a bit of a concern to them.
How to disable Always On display on Samsung Galaxy S7
Quickly disable Always On display on your Samsung Galaxy S7. Just swipe the top notification bar and tap the Always On shortcut on the quick access menu. The shortcut can toggle Always On display. You can turn it back on by tapping it again. The blue highlight shows that Always On display is enabled while greyed out shows the Always On display is disabled.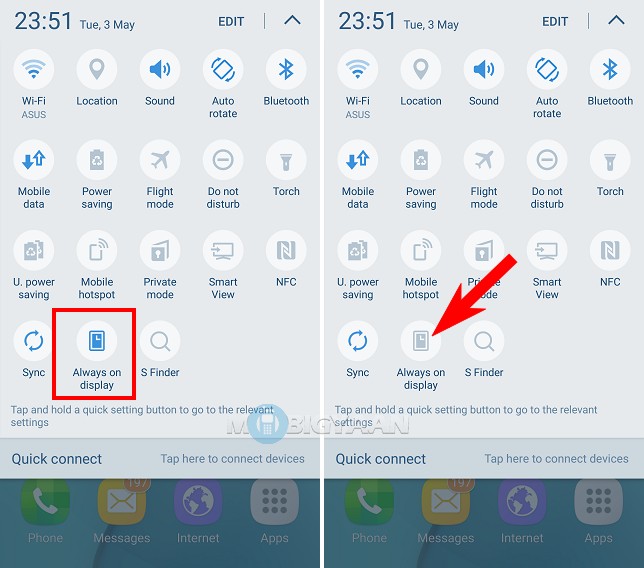 There is another option under the Settings to disable If you want to disable Always On display on your Samsung Galaxy S7. Go to Settings -> Display -> Always on display and tap the toggle slider to turn it off. Here's how to do it, follow these simple steps:
Step 1: Open settings from the notification shortcut or from the homescreen and swipe to 'Display'.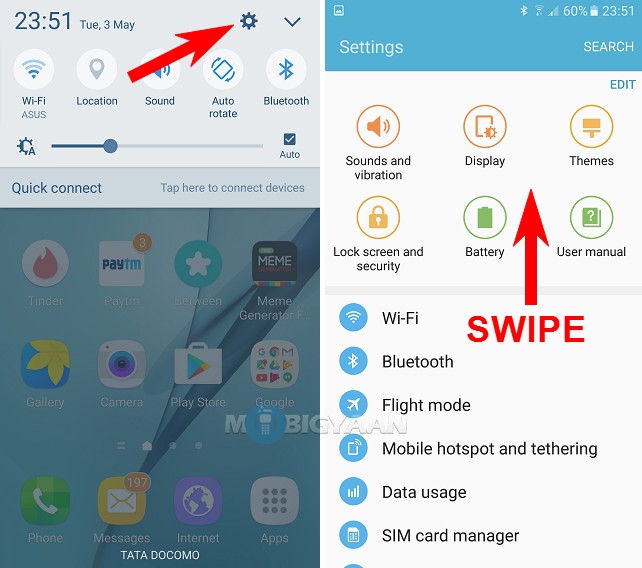 Step 2: Under the Display tab, find Always on display option and tap it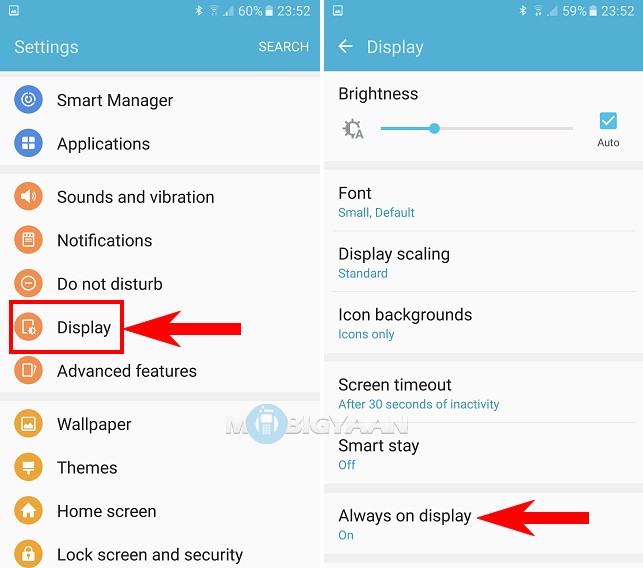 Step 3: Now just turn off Always On display using the slider.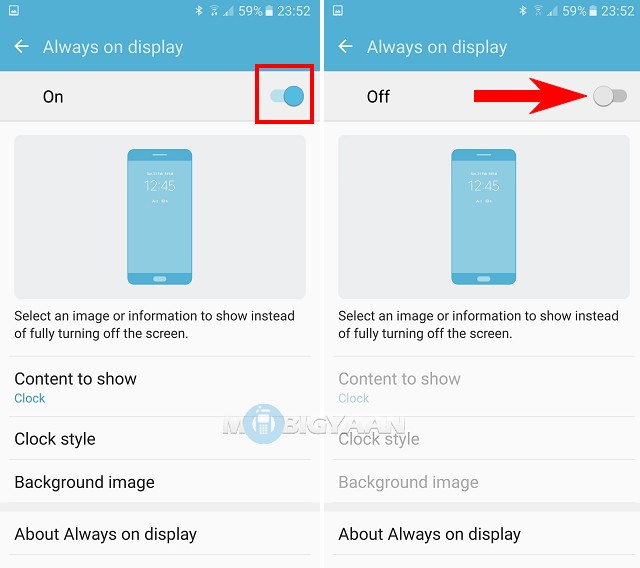 For people who like Always On display, they can get customization options from this panel. You can choose what kind of content you want on the Always On display. You can always enable it back with the same method I have shown above. That's it. You can also check our post on how to get Always On display on any Android device if you own a device other than Samsung Galaxy S7.
Like the article? Share it with your friends. Also share your views with us how do you like the Always On display feature on Samsung Galaxy S7? Visit our How-To Guides and find more interesting guides there.