Android Marshmallow is now reaching more devices than ever. More and more smartphones are being launched which are powered by Android Marshmallow. The total share of Android Marshmallow last month in Android Distribution was 4.6% and it has now increased to 7.5%.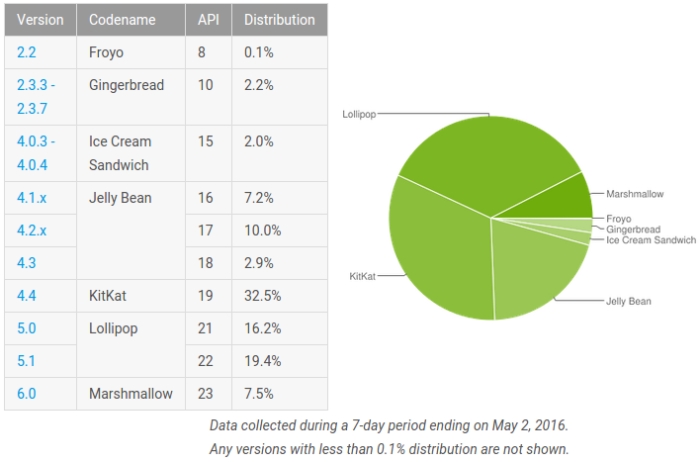 Android Marshmallow stood with 1.2% share in Android Distribution back in February which increased to 2.3% in March and then 4.6% last month. Now this month, Android Marshmallow stands with a share of 7.5% in Android Distribution.
With the latest numbers, Android Lollipop is still leading the chart with a total share of 35.6%. Following Lollipop is Android KitKat which enjoys a share of 32.5%, Android Jelly Bean with 20.1%, Android Marshmallow with 7.5%, Android Gingerbread with 2.2%, Android Ice Cream Sandwich with 2.0% and lastly Android Froyo with 0.1%.
With the final build of Android N expected to be released soon and more devices getting Android Marshmallow, this number will only get bigger. You can head on to the Android Developers Blog for more details.