Mobile Phones and their keyboards have come a long way. During the time when smartphones were not affordable and many hadn't heard about them, people used the feature phones and their expensive equivalents. I still remember the joy I had when I got the Sony Ericsson w580i. To type something, we used to have to press a specific number key a couple of times based on the letter we wanted to type. For instance, to type the letter b, we had to press number key 2 twice.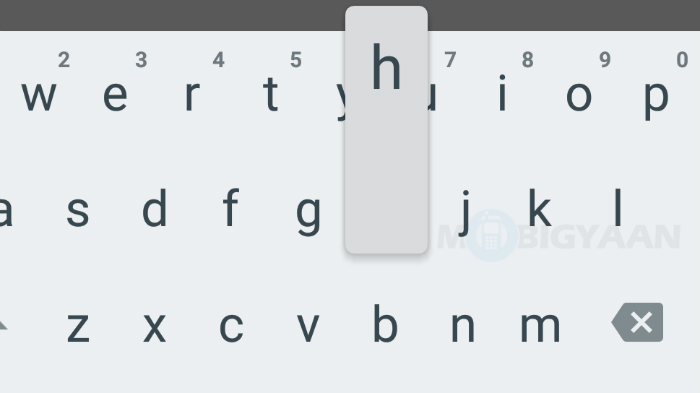 Fast forward to today, we now have QWERTY keyboards on our smartphones. Well, yes, even back in the old days, BlackBerry smartphones had QWERTY keyboards and were unparalleled, but were equally expensive. Today, we can either swipe our way through the keyboard or can either make use of the Text-to-Speech service and speak out what we want to type.
All the Android devices come equipped with Google Keyboard. While you can swipe through the keyboard to type whatever you want, one can always go the traditional way. If you have noticed properly, whenever you type something, the letter or number being typed is shown in the form of pop-up preview. While it's not much of an issue, some might not like it. If you are working in a sector where your digital data is of utmost importance, these pop-up previews pose a threat of revealing your password if someone is closely observing what you type. Hence, today we show you how to disable character pop up in Google Keyboard. Read on.
How to disable character pop up in Google Keyboard
Step 1: Update the Google Keyboard app from Google Play Store. Make sure you are using the latest version of Google Keyboard.
Step 2: Now go to Settings > Language & input and then tap on 'Google Keyboard'.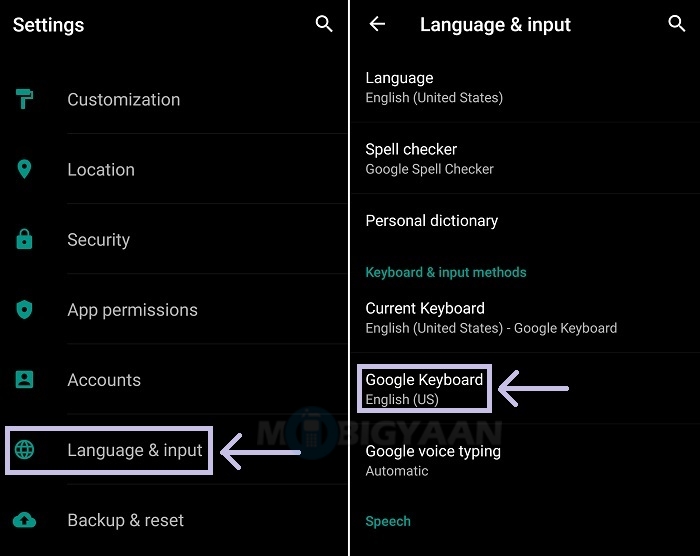 Step 3: Now tap on 'Preferences' and then toggle the button provided against the 'Popup on keypress' option.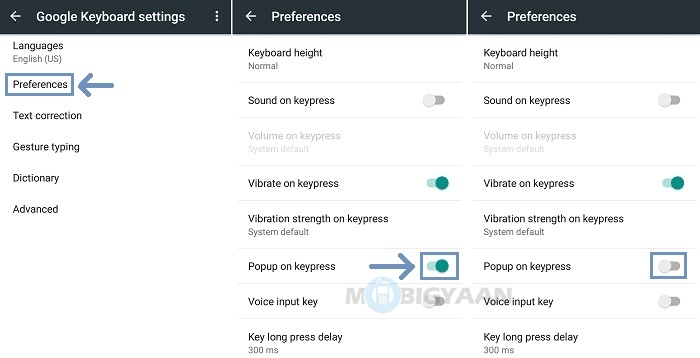 Now whenever you type using the Google Keyboard, you won't see the pop-ups of letters on key press.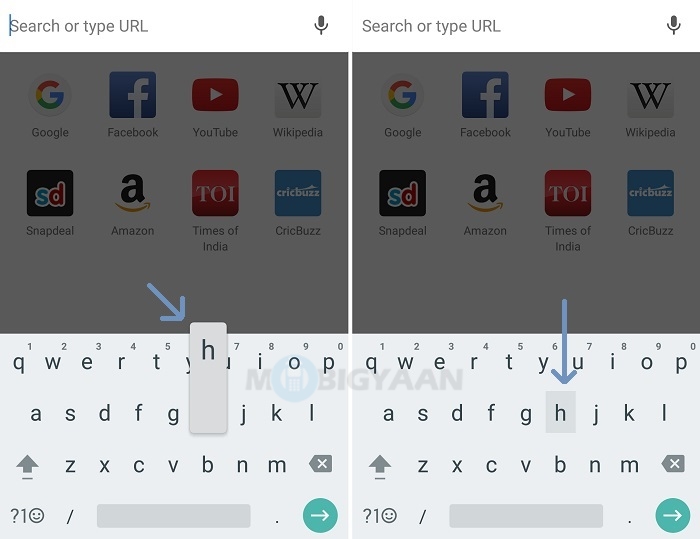 If you are an iOS user, check out our tutorial on How to disable popup characters preview on iOS keyboard. Also check out How to add a number row in Google Keyboard. If you want more, simply head on to our 'How-To Guides' section.