Most stock Android phones don't show the percentage of the battery left in the notification bar by default. The ZenFone Max Pro M1, being a stock Android phone has the same issue. You are left with the graphical battery icon without the number. To do that, you will need to turn on the System UI tuner and enable the percentage option. Here's how to display battery percentage on ASUS ZenFone Max Pro M1.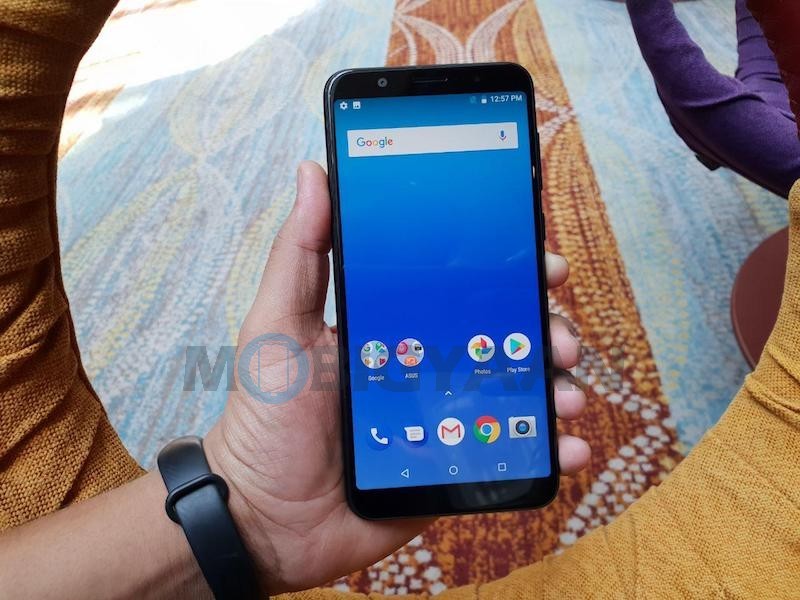 Unlike the Android phones topped with the custom skin, there are easy options to enable the battery percentage. Stock ones don't offer any options unless they are customized in a way (take OnePlus for instance) you have to enable it from the System UI Tuner.
Display battery percentage on ASUS ZenFone Max Pro M1
Swipe the notification bar from the top and tap and hold the Settings Gear icon for about 5 seconds and then release.
After a short vibration, a toast notification will appear saying that System UI Tuner has enabled.
System UI Tuner provides you more options to tweak and customize the Android user interface. These are experimental features, hence they may change, break, or disappear in any future releases.
Once you enable it, enter System UI Tuner from Settings.
Go to Settings -> System UI Tuner.
Tap on the Status bar.
Now tap the Battery option and select Always show percentage.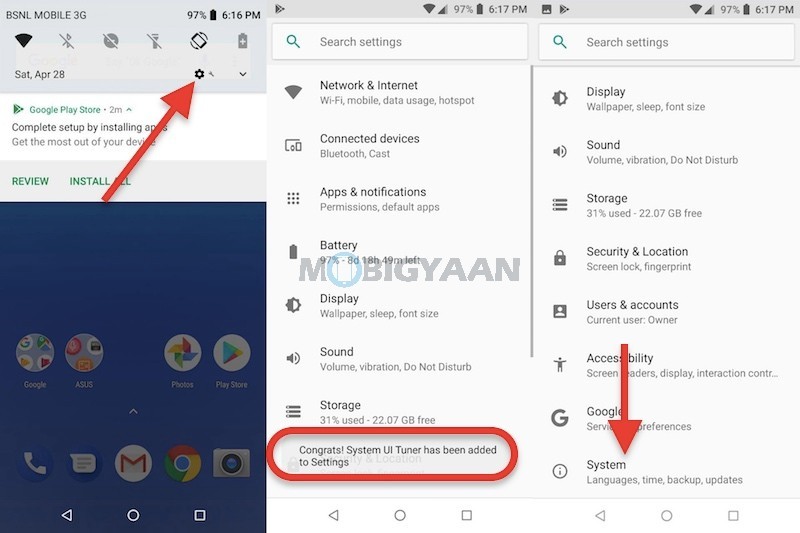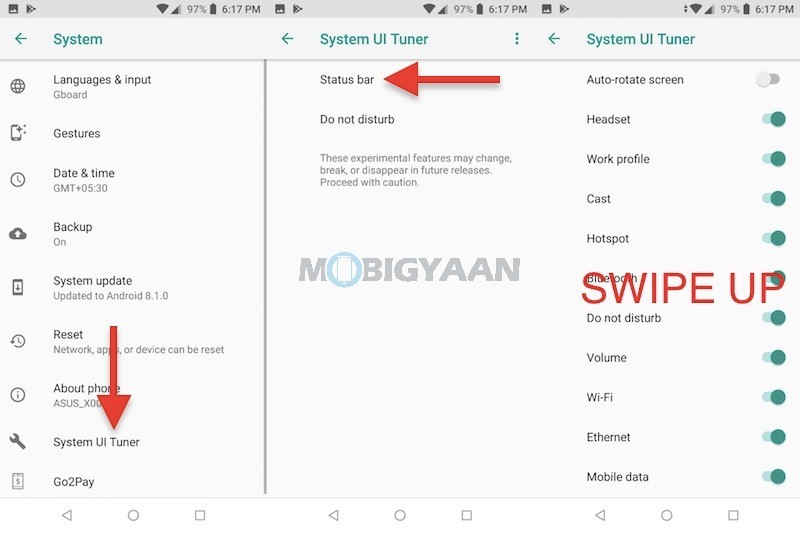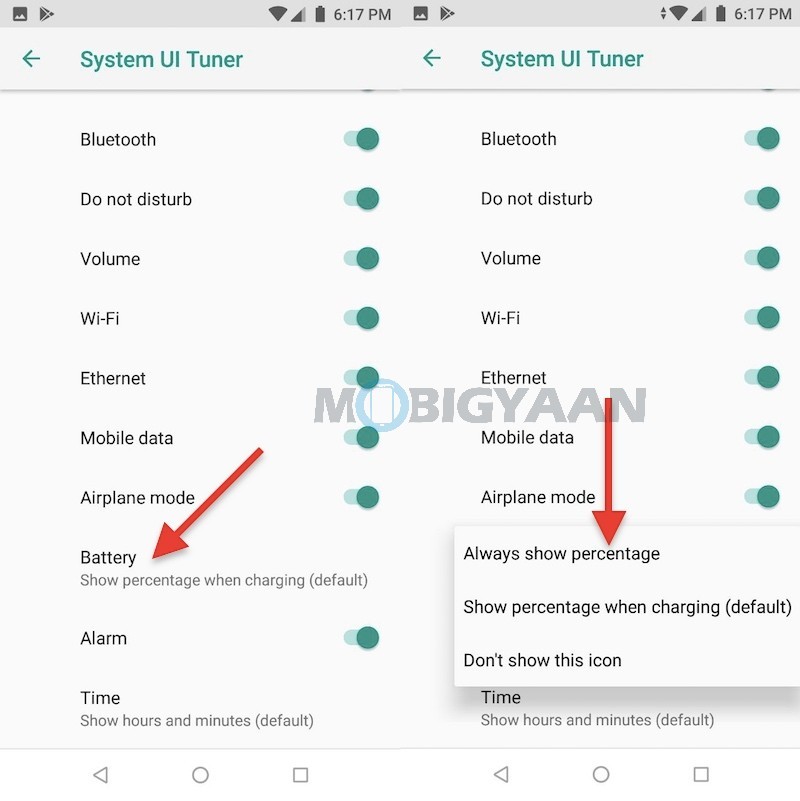 This method also works on other stock Android phones. If you have one, try it and let us know.
Visit more tutorials about smartphones and tablets on How-To Guides.