If we ask you which social network do you use the most, we will probably receive 'Facebook' as an answer from almost all of you. Facebook has made quite a lot of progress in the recent years and has grown a lot. Almost everyone who has access to the Internet and a smartphone uses Facebook. It's a social network where you come across every type of content. For many, it has become one of the primary source of news as well.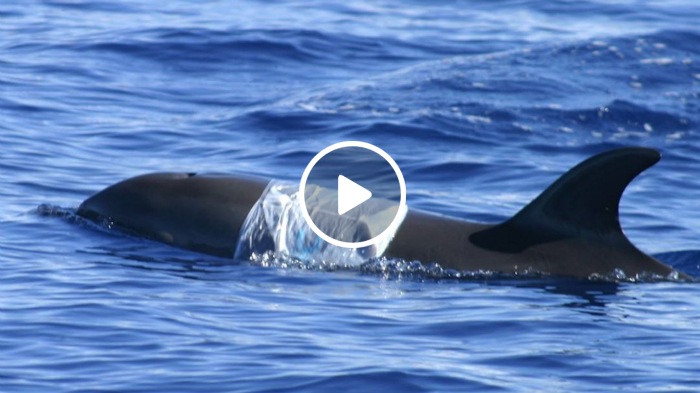 Facebook has rolled out some useful features in the past, one of them being the ability to download videos. While the world is moving towards 5G, there are still many countries which lack proper Internet infrastructure, as a result of which, the users often don't get proper Internet speed and coverage wherever they go.
Now whenever you come across any video on Facebook shared by someone, you can download and save it so that you can watch it later. Let's say you are browsing through your News Feed and come across some interesting video but have work to do, you can download Facebook video so that you can watch it later, even without Internet connectivity. We show you how to do it.
How to download Facebook video on your device
Step 1: Make sure you have the latest version of Facebook installed on your Android device.
Step 2: Now whenever you come across a video while using the Facebook app, there will be an option 'Download to Facebook' below that video along with size of the video and the download icon next to it. Tap on that download icon to download Facebook video on your device.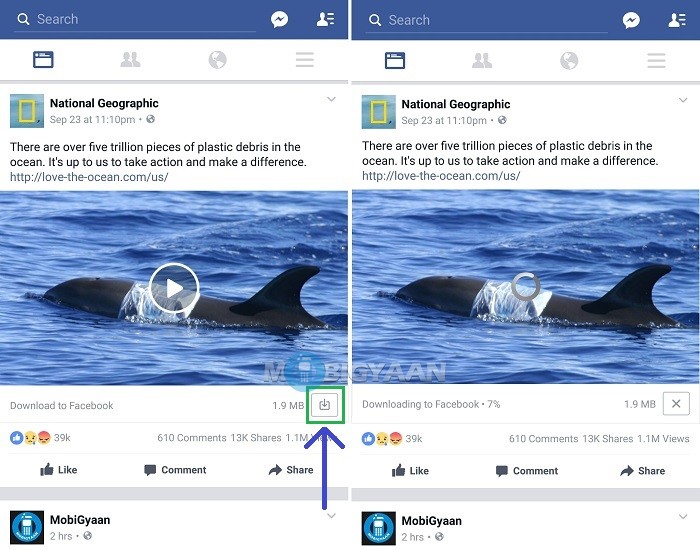 Step 3: As soon as the video is downloaded, you will see a message 'Downloaded to Facebook' below the video along with a check mark button next to it.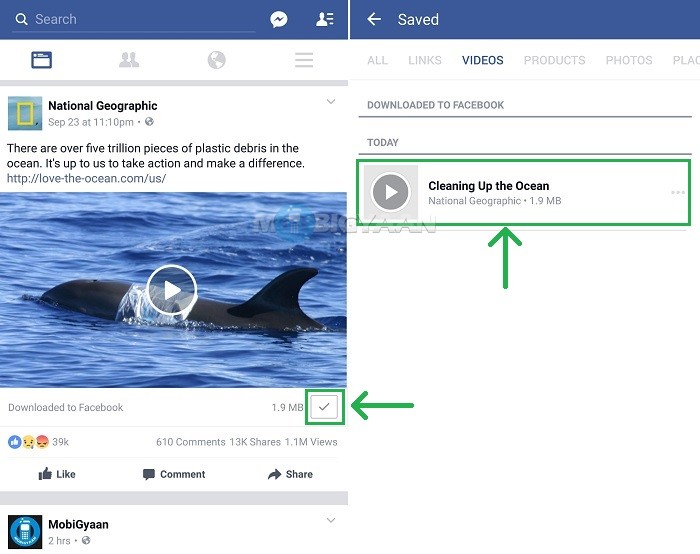 You can tap on that check mark icon which will take you to the Videos sub-section of the Saved section where the video will be saved. You can tap on the video to watch it even when the Internet connection is unavailable.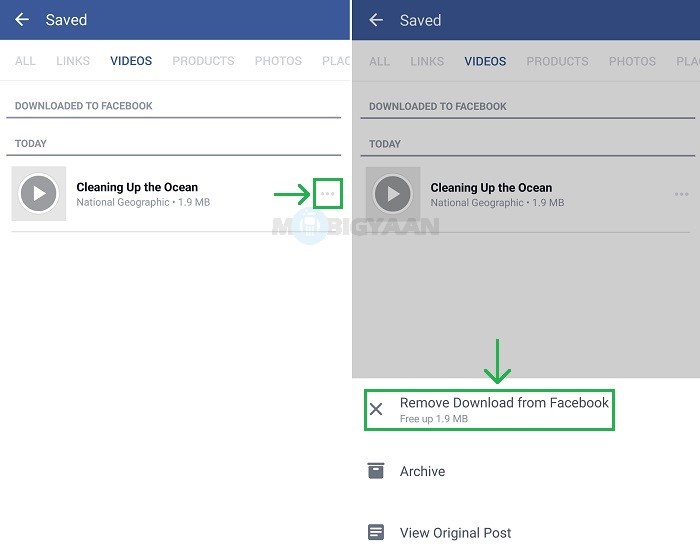 If you feel like deleting the video, you can tap on the three horizontal dots provided right next to the video and then tap on 'Remove Download from Facebook' to delete the video.
Alternatively, you can access the saved Facebook video by tapping on the hamburger icon (three horizontal lines, refer image in step 2) provided right next to the notification icon. After that, you will see the option called 'Saved'. Tap on it and then go to the Videos section. You will find all the downloaded videos there.
Now that you know how to download Facebook video on your device, we hope you won't get bored when you have no Internet connectivity as you will be able to entertain yourselves with saved videos.
You can check out our 'How-To Guides' section for more.
Also read: How to disable Facebook auto playing videos on Android [Guide]