EA is giving away 4 free titles for the Xperia Play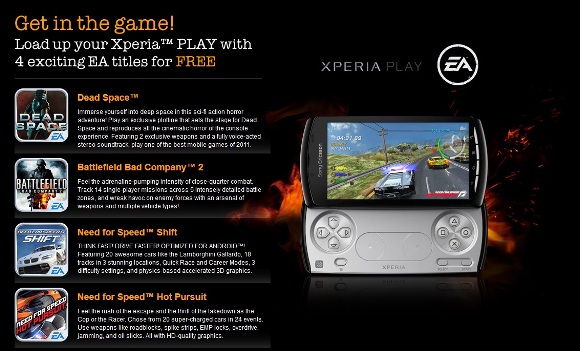 Electronic Arts is giving away four game titles free of cost for the Sony Ericsson Xperia Play. Owners of the Xperia Play can now rejoice as titles including Dead Space, Battlefield Bad Company 2, Need for Speed: Shift and Need for Speed: Hot Pursuit can be downloaded for free.
Just open up your Game Launcher and you should get a notification regarding the free games available when you are connected to the internet. Once you get that, you need to connect to a Wi-Fi connection to download your free game titles
The free games will be available from October till 15th January 2012, so its treat !
Click here for more.