Enjoy the F1 Grand Prix on your Nokia handsets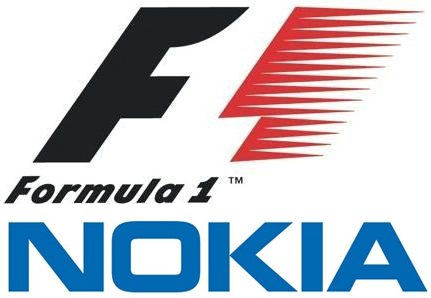 The Formula One buzz has been at an all time high and India is hosting the first ever Indian Grand Prix scheduled from the 28-30th of October. To keep your racing spirits up, Nokia has come up with a range of mobile applications on the Nokia store for its users to provide with all the F1 action this season.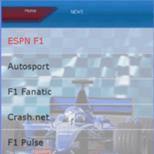 F1 2011Sports
The app features the complete season calendar, paddock news, Teams and Driver info, race results and championship standings. You can download the app from here.


F1 Live! LiteSports
F1 Live! for Nokia provides you with a complete season calendar with exclusive Live coverage for each race with Live commentary, results and latest driver and constructor championship standings. Get detailed information about all the happenings from around the world of F1 with latest news and keep the debate going on who raced well and who deserved to win with our fast-evolving F1 fan forum. Get this app over here.


RaceBertUtilities
RaceBert is a time tracking app if you happen to love racing yourself. Up to nine independent timers, each complete with lap time history, best lap, best total race time and total time history. Keep track of your times if you love racing. Get the app over here.


Planet F1Sports
by: TEAMtalk media
Planet F1 is the most popular unofficial F1 site. The  app from the website will keep you up to date with all the latest Formula 1 news. Planned updates to the app will soon incorporate live race updates, practice session results, grid positions, race schedules and more. Click here to download this app.


ESPNF1
by: ESPN
The official ESPNF1 app brings you the best Formula One coverage across the globe, delivered in both English and French. The app will provide news, features, live commentary during races, and detailed information about teams, drivers, and circuits.
The detailed ESPNF1 app feature list includes:
– Feature Stories – original features including Driver Profiles, Car Profiles, Q & A, and opinion-based articles from ESPNF1 writers;
– Race updates – upcoming race calendars and exclusive news
Get the ESPNF1 app over here.


Formula1.com 2011Sports
The Formula1.com 2011 application is the essential app for F1 fans and streams real-time data direct from Formula One Management's Technical Centre at the race track. It displays the same information supplied to the teams from every session of the weekend, instantly putting you at the heart of the action. Get the app over here.