Exclusive Interview with Suresh Narasimha, CEO of TeliBrahma
We recently interviewed Mr. Suresh Narasimha, CEO of TeliBrahma. TeliBrahma started its journey in 2004 and recognized by Red Herring as one of the 'Best Startups in the world. TeliBrahma is the winner of the Red Herring Global 100 Awards 2007. Mr. Suresh Narasimha talked about how can TeliBrahma help end users, unique features of TeliBrahma and more. Check out his exclusive interview.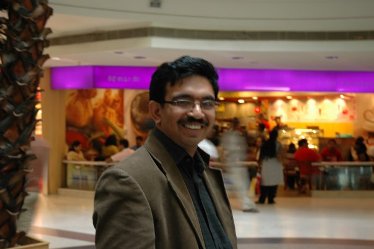 Tell us about TeliBrahma?
TELiBrahma is a venture funded mobile solutions company with special focus on marketing and government verticals. Our solutions enable brands to deliver rich media engagements to targeted consumers mobile.TELiBrahma has most of major automobile, liquor, FMCG and life style brands as its customers.
How does Telibrahma add value to the end user?

TELiBrahma has created BluFi network across the country in key locations like
Hangouts ( Barista, Nirulas, Stadiums, Café's)

Retail ( Malls, Shoppers stop, Spencers, More, etc) and

Corporate (Airports, canteens, exhibitions)
BluFi delivers rich media content and location based services to consumers at ZERO cost to them. E.g. Consumers can receive a daily mobile magazine, free mobile games, offers @ the locations and even live sports updates on their mobile.

What are the unique features of Telibrahma?
Rich media content, Zero cost of download, Location based targeting of consumers

Ability to recognize 2000+ make and models, Range ( Complete stadium has been converted in to BluFi zone)

Worlds Largest OOH network integrated with measurement and engagement

Innovations like Augmented reality
What is the competition for TeliBrahma?
Internationally there are competitions from the European companies.
What are your observations on Indian mobile scenario?
Brands are looking for innovations in terms of engagement and solutions through mobile. If mobile is offered as an additional "me too media", there is not much of acceptance.

Does the majority of the participants to your mobile marketing campaigns are youth? Or are there equal distribution of the users?
While in most of the campaign primary target is youth (Skewed between 21 to 26 years), with right call for action and value we have seen other age groups embracing our solutions.

What are the future goals of Telibrahma?
To achieve 10Million 'downloads' on a monthly basis, to achieve 10% consistent engagements for the campaigns.