Tech companies are getting more attracted towards Artificial Intelligence (AI) these days. Some companies are using AI in their photo editing apps to create artwork whereas some are using it to make our faces look like emojis. Well, Facebook too has incorporated AI in its Messenger app now.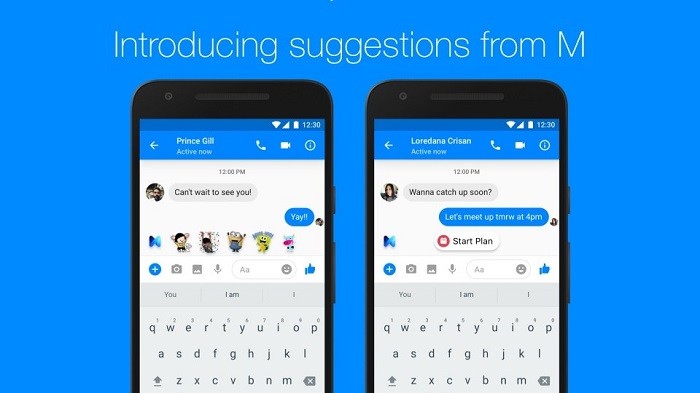 Facebook has brought its AI powered assistant M to its Messenger app. M was first introduced by Facebook in 2015. As we already said, it's an AI powered assistant, and, it will now be offering suggestions to the users during their conversations in Messenger. These suggestions will be based on your usage of M, and, the more you use, the more it will learn and the more useful suggestions you will get.
With M now giving suggestions to the users in Messenger, this messaging app will become a little like Allo which is Google's smart messaging app coming with Google Assistant. Like we said, M will give you suggestions based on your usage and your conversation. It will suggest stickers for saying Thank You and Bye. It can also show options to the users to send and request money when it recognizes that the users are having a discussion related to payments.
Moreover, M lets you book a cab with the "Get A Ride" option and also helps users co-ordinate a plan if they are talking about reunion and hangouts.
"To experience M, simply chat with a friend or a group as you normally would. M may make a suggestion in a conversation relevant to one of the core actions listed above, and then the M logo and suggestion will appear — it's that simple." said Facebook.
If you don't like the suggestions made by M, you can simply ignore them. Also, you can mute M from the Settings menu if you don't want to receive suggestions from M in the conversation. For now, this feature is only rolling out to Messenger users in the US and will be rolled out eventually to the users in other countries. If you are on Android or iOS, and live in the US, you should start seeing suggestions from M starting today.