Facebook was trying hard with the Facebook Places feature but it clearly didn't work out as expected. But seems like the social networking giant hasn't given up and is now trying again with the new Nearby Friends feature.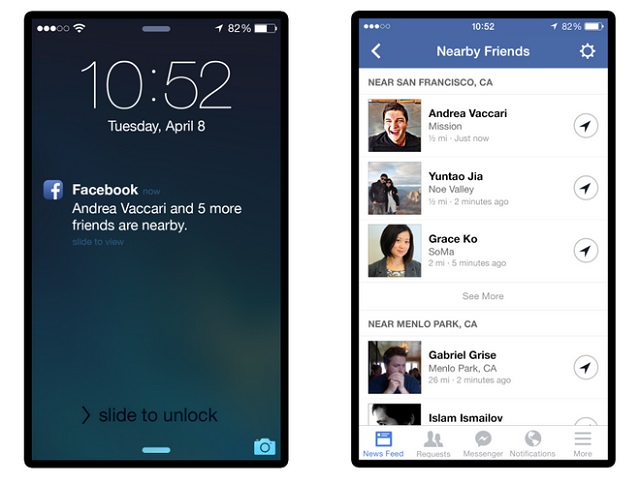 Facebook has announced a new feature called Nearby Friends for its mobile app on Android and iOS that would automatically notify the user when the friends are nearby. Interestingly, unlike most of the other features, this one would not be enabled by default and would require the user to turn it on and select the friends to see. The feature also lets you share your exact location with your friends.
However, to detect friends nearby, both the users need to have the feature enabled at the given time. Sadly, this feature is currently available to users only in the US and is expected to roll out in the next few weeks. However, we can expect a global roll out in the next few months. This is definitely going to tough competition with location based services like Foursquare.