Yahoo has been focusing on the UI for quite some time now. While it recently updated its major apps with a refurnished interface, it has also redesigned its Flickr app.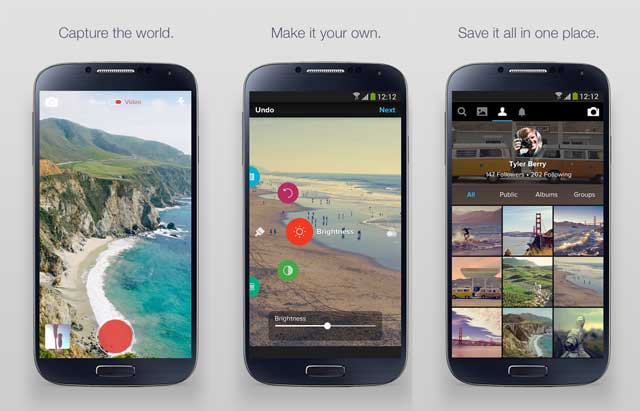 Yahoo has announced the release of version 3.0 of the Flickr mobile app for Android and iOS. The new version has a massive UI overhaul with simplicity being the focus thus trying to compete with the suddenly popular Instagram. The app also allows you to edit your pictures in real-time with full control with filters, vignettes, and auto-enhance besides providing more professional options like colour balance, levels and exposure.
If the photography improvements were not enough, the new Flickr app allows you to record video for 30 seconds, which is double the time frame of Instagram's 15 seconds. You can also cut unrequired segments from the video using the editing features. The app also provides auto-syncing to the cloud with 1 TB of free cloud storage per user.
While the features are common to both Android and iOS apps, on Android filters can be applied after clicking whereas on iOS the filters can be applied to the live preview before taking the picture. Also there are no filters for video on Android. You can download the version 3.0 of Flickr on the Google Play store and the Apple App Store.