Social media giant Facebook announced new tools that use face recognition to alert users when they are spotted in someone else's photos and videos. However, the company has also introduced tools that help users prevent harassment – especially women and journalists – on their platform.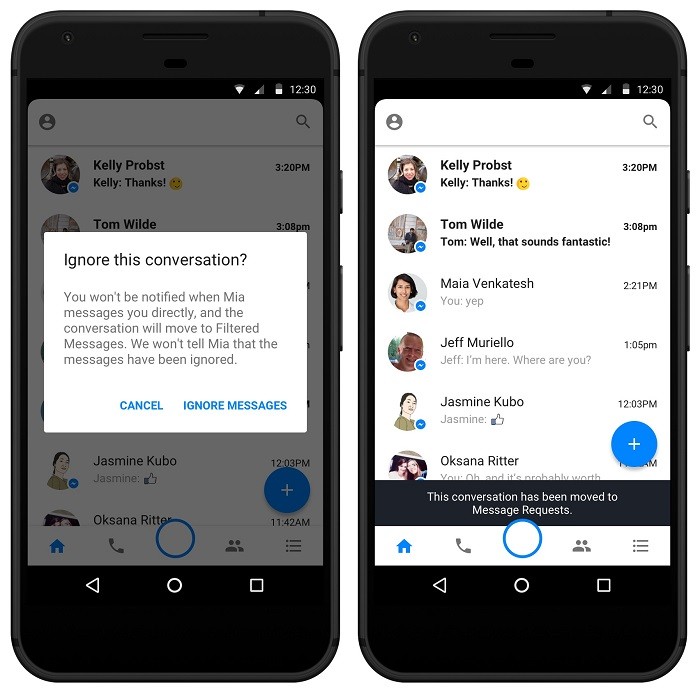 These new tools have been introduced both on Facebook as well as in Messenger. With these tools, users can prevent harassment by ignoring messages and preventing unwanted friend requests.
People often block accounts that they think are annoying or harassing them. However, once blocked, harassers create new Facebook accounts and send friend requests again, and the cycle goes on. Hence, Facebook will now use automated features to identify such fake accounts and block them right at registration.
That said, Facebook will be using various signals like IP addresses to proactively recognize fake accounts and prevent the owners of those accounts from sending friend requests or messages to the person who blocked their original account. And, the only way they would be able to interact normally with the person who blocked them is when they are contacted by that person.
However, blocking a harasser can sometimes turn out to be much more risky with violence being the end result. Hence, Facebook also lets users ignore messages by disabling notifications and moving the conversations from Inbox to Filtered Messages folder without having to block the sender. Users can also read the messages without letting the sender know that they were read. This feature is not only available for private conversations, and, will be soon available for group chats as well.
"We already prohibit bullying and harassment on Facebook, and people can let us know when they see something concerning or have a bad experience. We review reports and take action on abuse, like removing content, disabling accounts, and limiting certain features like commenting for people who have violated our Community Standards. People can also control what they share, who they share it with, and who can communicate with them. These new features for personal profiles give people additional ways to manage their experience on Facebook." said Antigone Davis, Global Head of Safety, Facebook.
So, what do you think about these new tools from Facebook? Do you think they will be really be helpful to prevent harassment? Share your thoughts with us in the comments down below.