Facebook isn't only used to share your favorite cat videos with your friends. It also isn't only used to keep in touch with family and friends. Rather, Facebook users have proved, that if used properly and responsibly, there's a lot more that can be done using this social media platform, especially in times of emergency. Speaking of emergency, scarcity of blood and blood donors when most needed can turn out to be a nightmare. Hence, Facebook has introduced a new feature in India to help increase blood donations and help connect people with blood donors much more easily.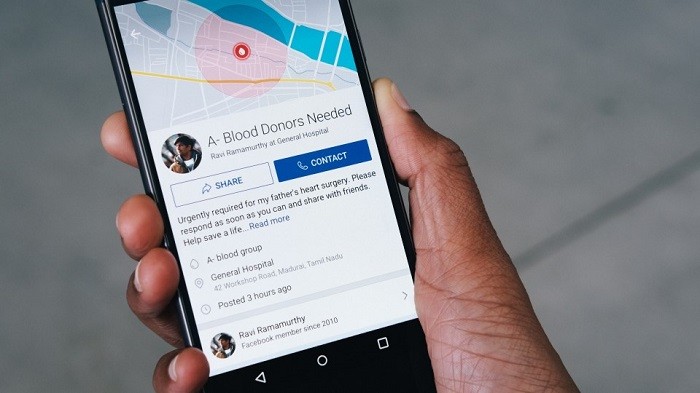 From October 1, which is National Blood Donor Day, Facebook users in India will be able to sign up as blood donors. Facebook will show a message to the users in their News Feed to encourage them to sign up as a blood donor. Alternately, the users can also edit their Profile to become a blood donor. All the information will be set to "only me" by default, however, users can also share their donor information on their timelines if they wish to.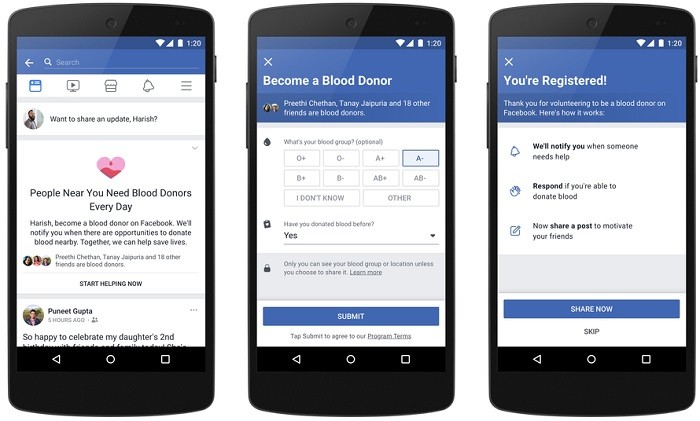 Moreover, when a person or an organization is in need of blood, they will be able to create a "special type of post" consisting of all the information the donors would require to help those in need. After the post is created, nearby donors will be notified. If they wish to help, they can respond directly through Messenger, WhatsApp or through a phone call. Of course, the person/organization who created the post won't be able to see donor's information unless it's provided by the donor himself when he gets in touch with the person in need of blood.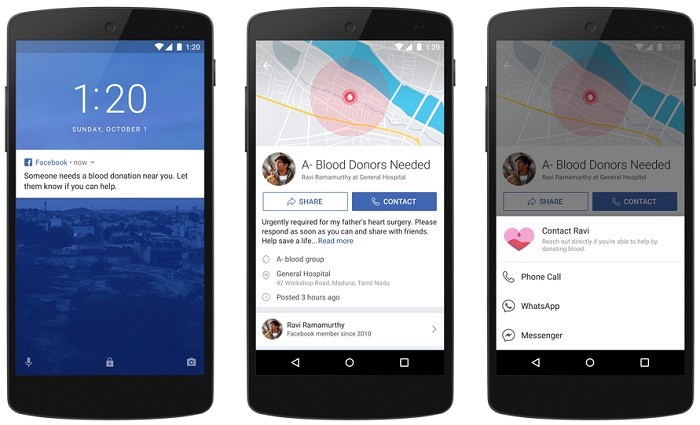 Initially, this feature will be available on Facebook's Android app and mobile web because Facebook says "these are the most widely-used platforms in India".
"It can be hard to find a donor or donate to someone outside your network. So we worked with non-profit organizations, blood banks, and donors to build a tool to make it easier to give blood. Donors can register on Facebook and get a notification if a person or an organization nearby needs blood, and people who need donations can be connected to potential donors." said Mark Zuckerberg in a Facebook post.
"We hope this new feature helps people come together in ways that weren't possible before. By raising awareness and growing the number of blood donors in India, we want to make it easier for people and organizations to give and receive blood." said Hema Budaraju, Product Manager, Health, Facebook.
Well, let's hope people with the help of this new feature will be able to get blood from donors when they need it the most.