Users have been demanding Facebook to introduce a "dislike" button since quite a few years. However, instead of giving users a Dislike button, this Menlo Park based social media giant rolled out Reactions back in February 2016 as an extension to the Like button. As the name suggests, Reactions are a set of five different reaction buttons – Love, Haha, Wow, Sad and Angry – that users can click on to show how they feel about a post or a comment. Well now, Facebook has started testing a new button called Downvote.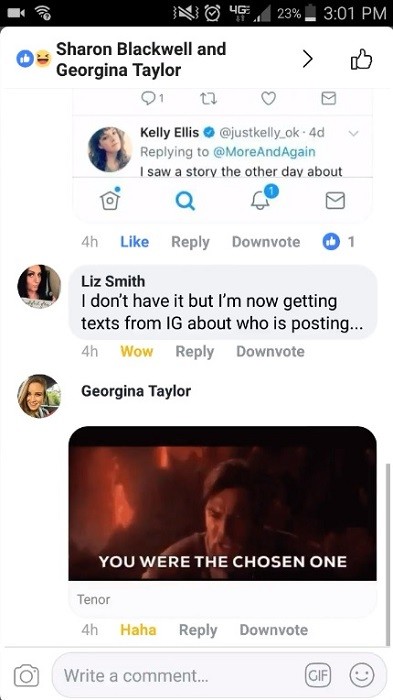 This Downvote button on Facebook was first spotted by Twitter user Christina Hudler. Well, unlike Reddit, where users can downvote posts as well as comments, the Downvote button on Facebook only lets users downvote comments. Besides, users can only downvote the comments that are posted on public posts of Facebook Pages, and not the ones in group posts or a post from their friends.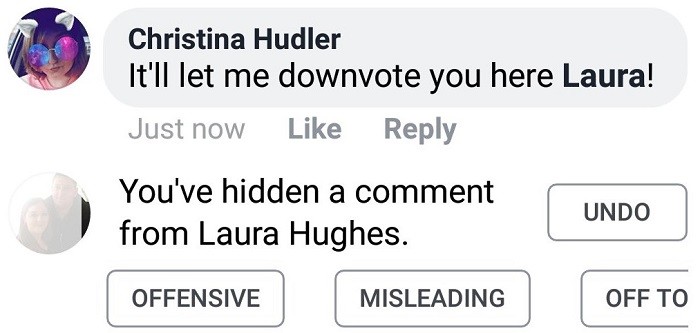 To downvote a comment on a public page post, all a user has to do is tap on the Downvote button appearing right next to the Reply button. Doing so hides that comment, and, once a comment is downvoted, the user downvoting that comment is presented with three options – Offensive, Misleading and Off Topic – that lets users send additional information to Facebook about the downvoted comment.
Facebook in a statement to TechCrunch has confirmed that it's testing the Downvote button, and, has also revealed that the test is currently being conducted on 5% of Android users in the US who have the language set to English.
"We are not testing a dislike button. We are exploring a feature for people to give us feedback about comments on public page posts. This is running for a small set of people in the U.S. only." said Facebook.
Moreover, Facebook also confirmed that this downvoting system won't affect the ranking of a comment, post or a page. Besides, the person whose comment has been downvoted will be uanware of the downvote, and, Facebook also won't be showing any downvote counts publicly on the comment — just like it does with Likes and Reactions.
All in all, this Downvote button is being tested as a moderation tool that would help users flag inappropriate comments and give some additional feedback to Facebook. If this Downvote button gets positive feedback, then there's no reason why Facebook wouldn't roll it out to all the users in and outside of the US.
What do you think of this Downvote button on Facebook? Do you think it's required? Or would you prefer a Dislike button more? Share your thoughts with us in the comments down below.