Facebook has been expanding fast, and not just on the web, but also on the mobile platform. Facebook has today announced the launch of the 'Facebook for Every Phone mobile application' in three new languages including Hindi, Malay and Vietnamese and seven local Indian languages – Gujarati, Tamil, Malayalam, Kannada, Punjabi, Bengali and Marathi.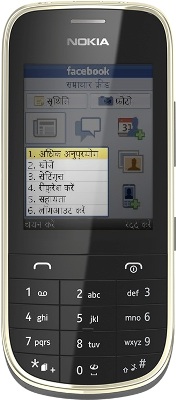 The app already has over 50 million Facebook users in India and the introduction of the app in the above mentioned new languages means that the numbers will grow to higher heights. This is a great strategy taken by Facebook to penetrate more inside India as it one of the countries that have the largest user database of Facebook around the globe.

You can download the app by visiting m.facebook.com or by entering d.facebook.com/install directly into your mobile browser. Users can also find it in leading app stores, including the Nokia Store, GetJar, Appia, and Mobile Weaver.