Idea Cellular has announced the launch of new unlimited 3G plans for its users in Maharashtra and Goa Telecom circle.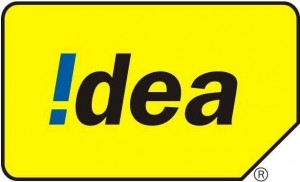 With the unlimited 3G data plans, Idea users can have access to the web with Idea's 'NetSetter' and Mobile Phones starting at just Rs. 750. For prepaid users, Idea has announced two plans with which they will get 3 GB of data usage at 3G speeds and after 3 GB the speed will drops down to 128 Kbps but unlimited usage still being in force.
Another plan for prepaid 3G users is priced at Rs. 950 which will allow Idea users to take advantage of the 3G speeds till up to 6 GB of data. After the 6 GB limit, the speed will drop to 128 Kbps and data usage will remain unlimited. 

If you are a postpaid user of Idea, then old users can opt in for the unlimited plan at Rs. 950 giving 6 GB of data usage at 3G speeds and after that the unlimited usage will prevail at the speed of up to 128 Kbps. Any new Idea user can opt for the same plan at Rs. 949.