As Windows Phone OS is maturing, the apps for the platform are also getting smoother, flexible and more intuitive. Today we have info that Facebook for Windows Phone is soon going to be updated.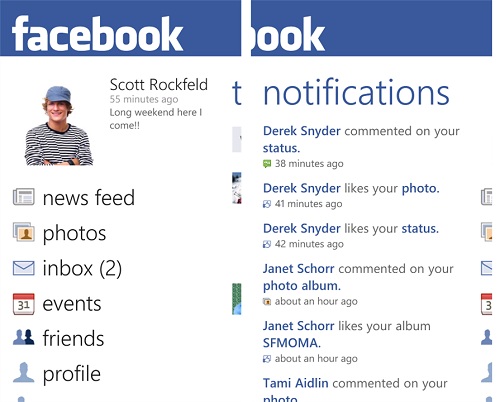 Version 2.5 is almost ready and will be bringing in a lot of new features as reported by WPCentral including threaded messaging, tagging, and more.

The new features as of now will include:
Threaded messaging – Full Facebook threaded messaging including group messaging, all in a beautiful Metro style design.

Tagging – Now you can tag friends and locations in your posts in the 'with' and 'at' format.

Delete posts and comments – Use the tap and hold context menu to delete posts and comments from your wall.

Active links in posts – Tap on links in posts to go directly to the content.

Updates to the photo comments and likes page – The photo comments and likes page has been updated to match the posts comments and likes page. You can see a hint of the image at the top of the page, pull down and you can see the whole thing.

And finally, by popular demand…you can now 'like' comments.



So get ready for the new features as the new update will be hitting Windows Phone soon.