Recently, we have seen that the social media platforms have started caring about the creators on their platform. And Facebook has been on that train when they started supporting video creators earlier this year. Now, they have introduced the Subscription Groups for Admins to help more creators.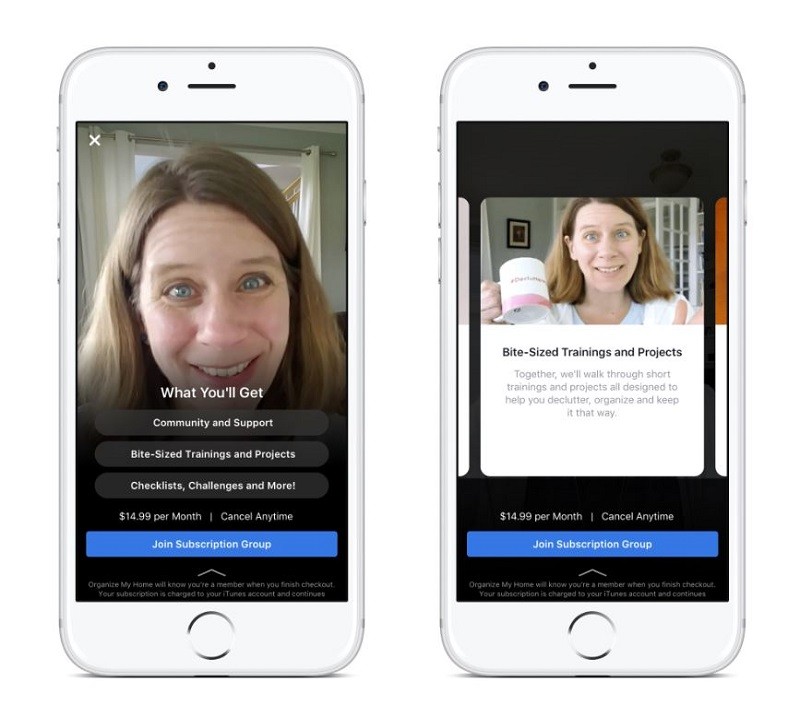 What is this Subscription Groups for Admins?
Subscription Groups would allow group administrators to charge a certain fee, ranging from $4.99 to $29.99 a month to be an exclusive member in that group. The parenting, cooking and house cleaning groups would be the ones to get this feature for early testing.
Don't worry as the free groups won't disappear and they'll be there to stay. But the admins would soon get an option to launch their exclusive subscription groups. And members in these subscription groups would be able to see the exclusive content by the admins.
A community leader named Sarah Mueller started a group called Declutter My Home to inspire and motivate others to tidy up their apartment and houses. Now, she is starting an Organize My Home Group, which would cost $14.99 a month to join. There is also a college preparation group, named Grown and Flown Parents: College Admissions and Affordability, which would give access to the college counselors. It would charge $29.99 a month to be an exclusive member of this group.
Facebook says that the group admins put in their time and energy to build safe and supportive communities. People come back here every day to learn something new and interact with other members. The group admins would be able to earn some money now with this new feature. And with the money they earn, they might be able to create better content, post more videos or posts hold offline meet-ups or events.
This feature is still in the experimental stage. And whether this drives people away or gives a sense of exclusiveness remains to be seen. As of now, Facebook won't be taking a cut of the subscription fees. However, Google and Apple would take a percentage of these subscription fees as a part of their standard Play Store and App Store policies. It's good to see the social media platforms now taking the creators seriously.
(Source)