If you have an account on Facebook, chances are you've probably used Facebook Messenger at least once. Facebook Messenger is a standalone app that lets Facebook users chat with their friends. Well, this standalone Messenger app has just got a design overhaul.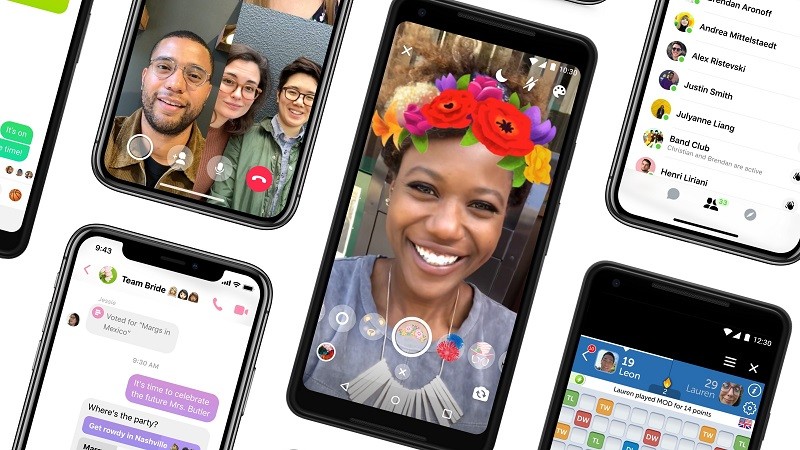 Social media giant Facebook has announced Messenger 4 – a new version of Messenger with a focus on simplicity and minimalism. This new version of Messenger, the Messenger 4, comes with a total of three tabs – Chats, People, and Discover – instead of nine.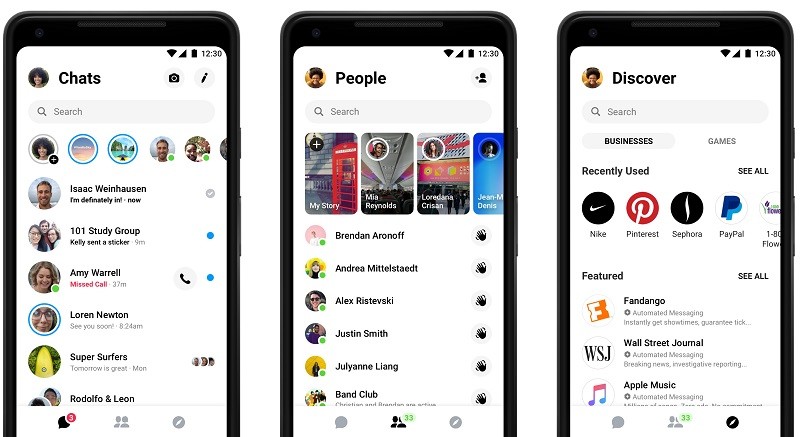 As the name suggests, the Chats tab consists of all your one-to-one and group chats, and, there's also a Camera icon in the top-right corner so that users can quickly capture and share photos with their friends and family.
The People tab is where you can find all the Stories shared by your Facebook friends. This tab also shows which of your friends are currently online. Moving on to the Discover tab, this tab is where you can connect with businesses and find different deals. The Discover tab also has a 'Games' section for those who are into playing games on Facebook.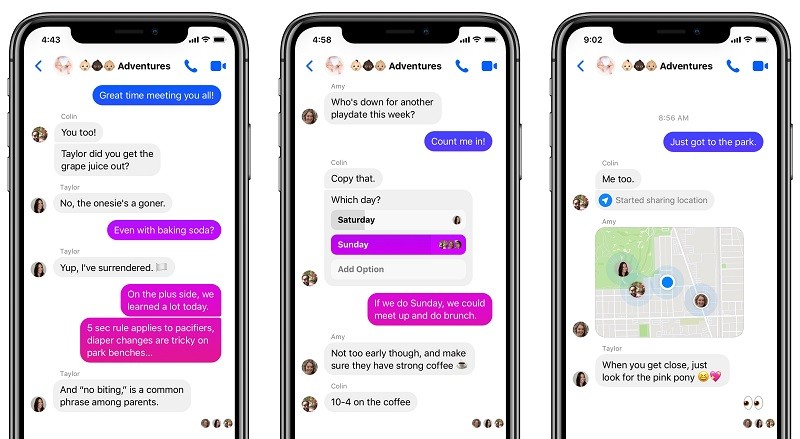 With Messenger 4, Facebook has also introduced color gradients that let you customize the color of your chat bubbles in conversations. Cool, isn't it? The colors of the chat bubbles change as you scroll up and down in a conversation.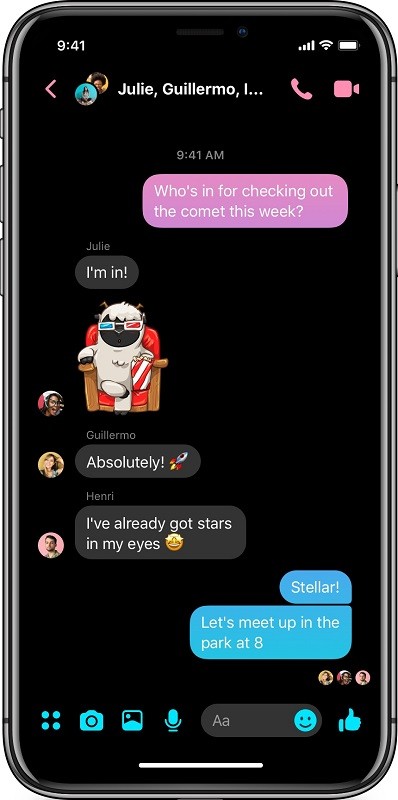 In addition to announcing the design change, Facebook has also announced that it will roll-out Dark Mode for Messenger soon. With the Dark Mode turned on, the white background will turn black, and the amount of blue light emitting from your phone/tablet's screen will reduce, thus reducing strain caused to your eyes when using the app at night or in low-light.
https://www.facebook.com/messenger/videos/530927714000238/
While Facebook has revamped the Messenger with Messenger 4, it hasn't removed any of the old features. They are still there. "While Messenger 4 is all about simpler and easier-to-use messaging, we're still keeping all of the features that help you connect with the people you care about. Whether you want to poll your friends on which movie to see, split the bill for last night's dinner, share your live location to find friends at a music festival, challenge them to your favorite games, or catch up in a group video chat, we aren't changing anything about what you've always loved about Messenger." said Stan Chudnovsky, VP of Messenger, Facebook.
Messenger 4 will be rolled out globally in the coming weeks.