With the increasing number of users connecting to Facebook using their mobile apps, Facebook has updated the Messenger app for Android smartphones.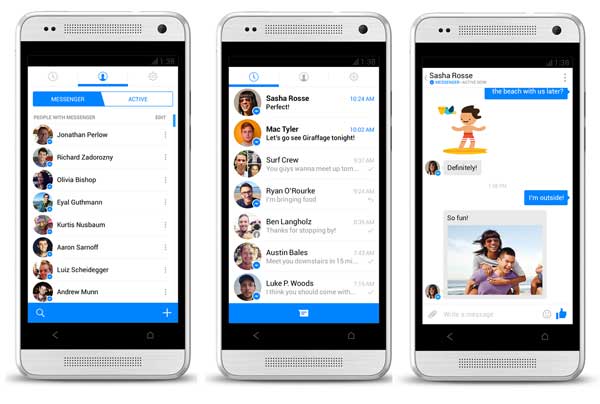 The new update for Facebook Messenger on Android, which is still in testing, makes the app faster more reliable. The update brings a new refreshing design with new tabs for conversations, people and settings and new features. The app puts a small Messenger icon next to the names of your Facebook friends using the app.
With the new Messenger update, you can text people who are not your Facebook friends using their phone numbers directly from the Messenger app. The new design makes it simple to manage the app with a tap across the top bringing to fore the recent conversations. You can also swipe left to see a list of the people you message. However this updates are currently being tried on limited number of users but would be gradually rolled to all the users.