Back in March 2015, Facebook made it possible for the Messenger users to send and receive money from the app or from the desktop. Well, after two years now, Facebook has enhanced that feature by rolling out group payments support for Messenger.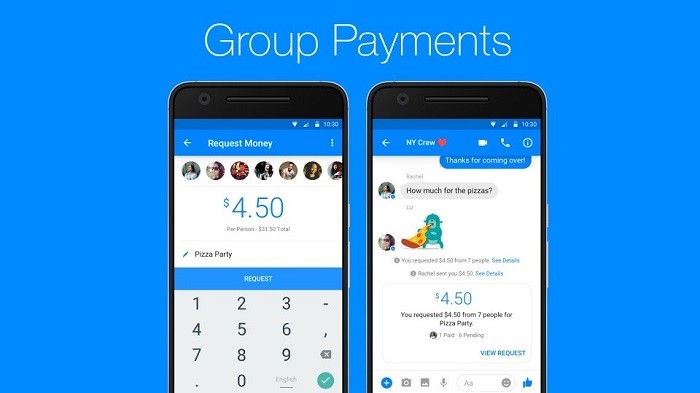 Until now, payments on Facebook Messenger were only possible between two people, however, now that Facebook has introduced Group Payments, users can send and receive money in groups as well. This is certainly useful if a bunch of friends have to split the bill for their pizza party, or, if they are collecting contributions for their friend's birthday gift.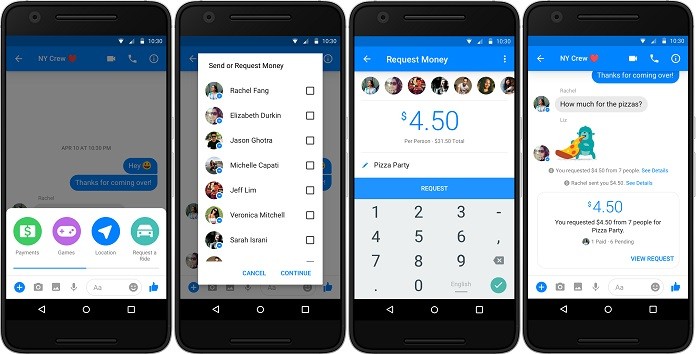 You can send money or ask for some by starting a new group chat or going to the already existing one. To get started, just tap on the + sign at the bottom left corner of the app screen and then tap on the $ icon with "payments" written below it. After that, choose the friends whom you want to send or request the money from.
Once you have selected the friends, just enter the amount and specify the reason. After you have done all this, just tap on Request and you are good to go. In the group conversation itself, you will be able to see who has paid the money and who hasn't.
"As always in Messenger, you don't need to remember a password, your debit card information is safe and secure, and the service is totally free." said Partha Sundaram, Product Manager for Consumer Payments at Facebook.
While this feature certainly looks useful, it is currently only available to the users in the US, and, there's no information from Facebook if and when this feature will be availed to the users outside the US.