Parents are often worried about what their kids do on social media and whom they are talking to, especially Facebook. Well, in a bid to reduce parents' worries and make it easier for kids to talk with family and friends, Facebook has introduced the Messenger Kids app.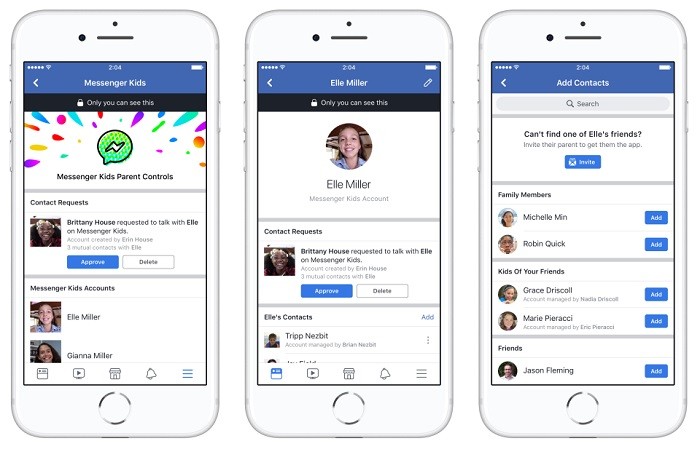 The Facebook Messenger Kids app is an app especially for the kids that they can use to chat with family and friends. Moreover, kids can also use the Messenger Kids app to make video calls safely. The Facebook Messenger Kids app comes with parental controls that make it easier for the parents to control who their kids can talk with.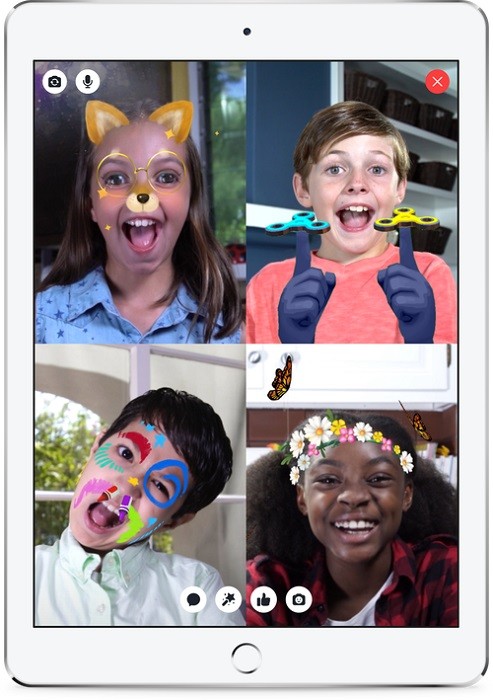 The Messenger Kids app can be controlled by a parent from their Facebook account and it has been co-developed by Facebook with parents, experts as well as kids. The way this app works is parents first download it on their kid's devices and authenticate the device using their Facebook credentials.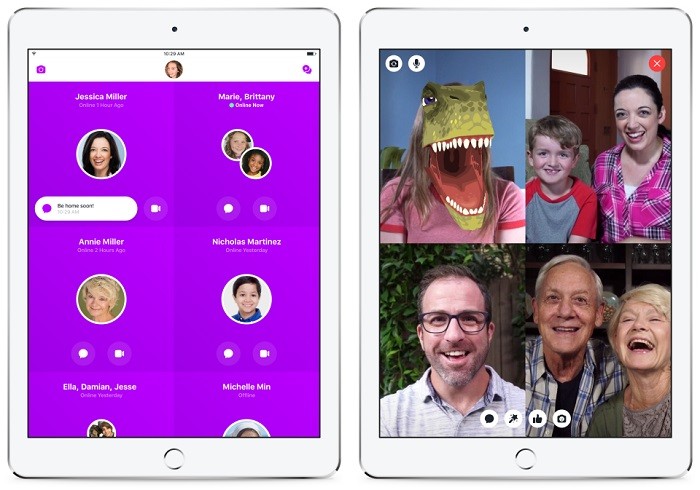 After that, parents have to provide their kid's name. Once this is done, the kids can start chatting with the contacts that are approved by their parents. Like we already said, kids can also make video calls from this app, and, they can also send photos and videos to the people they are chatting with.
The messages sent by the kids from the Messenger Kids app will be received by the recipients through the regular Messenger app. Having said that, Facebook has also added features like masks, emojis,sound effects, GIFs, frames and more to the app to make the experience fun for the kids.
"To give kids and parents a fun, safer solution, we built Messenger Kids, a standalone app that lives on kids' tablets or smartphones but can be controlled from a parent's Facebook account. Whether it's using video chat to talk to grandparents, staying in touch with cousins who live far away, or sending mom a decorated photo while she's working late to say hi, Messenger Kids opens up a new world of online communication to families." said Loren Cheng, Product Management Director, Facebook.
"Messenger Kids gives parents more control. Parents fully control the contact list and kids can't connect with contacts that their parent does not approve. Parents control kids accounts and contacts through the Messenger Kids Controls panel in their main Facebook app." Cheng further added.
The Messenger Kids app is currently only available in the US and can be downloaded on iPad, iPod touch, or iPhone from the App Store. However, Facebook has said that the Messenger Kids app will be coming to Amazon App Store and Google Play Store in the "coming months".
You can head over to messengerkids.com if you want more information about the Messenger Kids app.
Download Link: Messenger Kids for iOS