At its Google For India 2017 event in New Delhi, Mountain View based search giant Google has made quite a few announcements for the Indian market, like Two-Wheeler Mode in Google Maps and Google Assistant for JioPhone. Well apart from that, Google announced the Files Go storage manager app and Android Oreo (Go Edition) for entry-level devices. But, that's not all. Google has also announced the Google Go search app for India and Indonesia.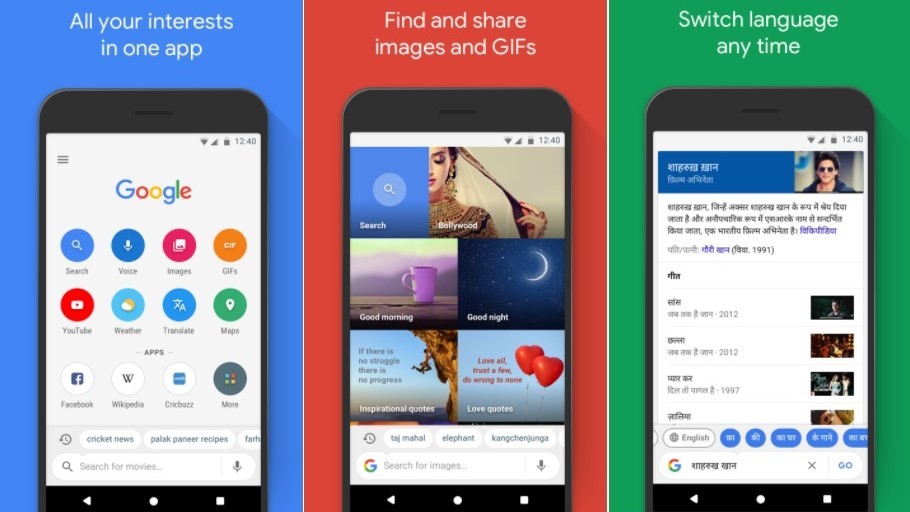 Like the Files Go app, the Google Go app comes with devices that come pre-installed with Android Oreo (Go Edition), and, is meant for entry-level devices. The app is tailor-made for people in India and Indonesia that are coming online for the first time.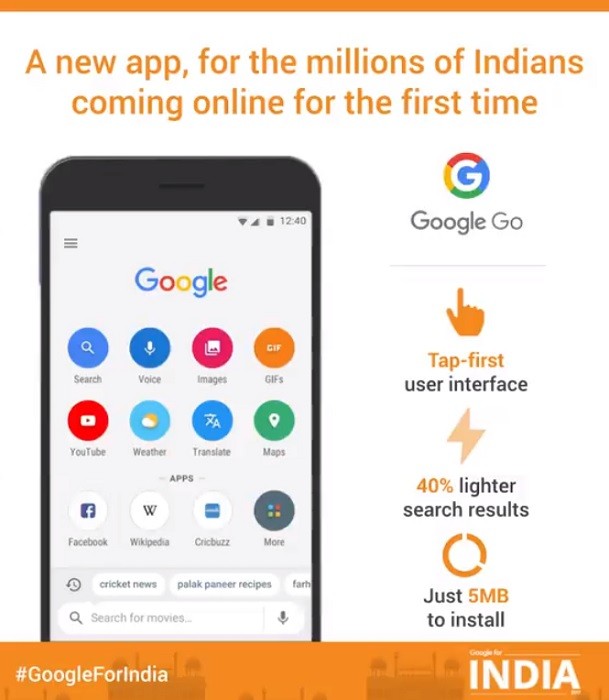 The Google Go app is a lightweight version of the Google search app, and, is optimized to work fast on entry-level devices and on spotty connections.
The Google Go app is just 5 MB in size and relies on tap-first UI which lets users navigate around by typing less and tapping more. The Google Go app has a trending section and it also offers smart suggestions to the users so that they can search faster.
Moreover, users can also search for images and GIFs with ease. Besides, the app is multi-lingual and supports ten Indian languages – Hindi, Bengali, Gujarati, Kannada, Marathi, Malayalam, Punjabi, Tamil, Telugu, and Urdu – in addition to English. Speaking about language, the Google Go app also lets users switch and see search results in different languages.
That said, the Google Go app also has offline support, which means if you loose Internet connectivity, Google Go will remember and retrieve your search results for you once you are back online.
Like we already said, the app is now available in India and Indonesia, and, it's available for download from Google Play Store. You can head over to the link below to give it a try.
Download Link: Google Go