If you live in India, we don't think we need to tell you anything about Indian traffic. There's so much traffic on the roads, especially during work hours, that one often feels like getting out of his vehicle and reach the destination on foot. This is also a reason why many prefer commuting on two-wheelers, because a bike can speed through a crowded road in a way that a car couldn't. Well, to make things easier for bike riders in India, Google has introduced Motorcycle Mode in Google Maps.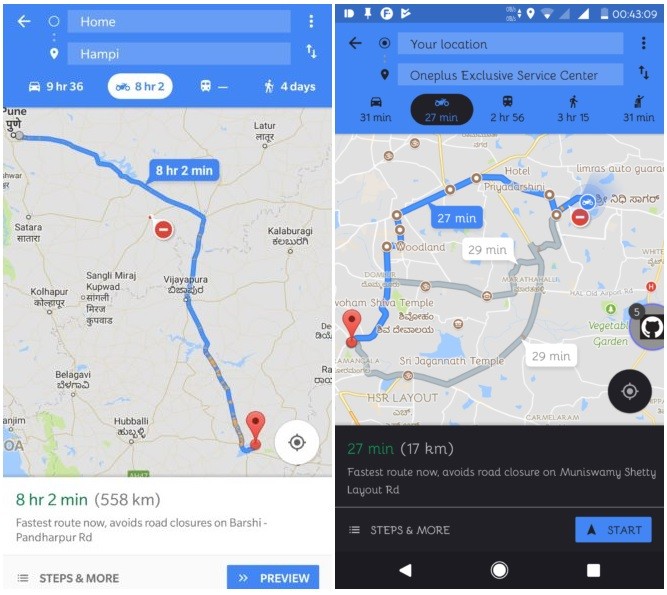 Until now, whenever you looked out for navigational directions in Google Maps, you were provided with routes based on how you would reach the destination, that is, by car, bus, train, or walking. Now, Google has introduced Motorcycle Mode which shows you the best route to reach your destination on your two-wheeler.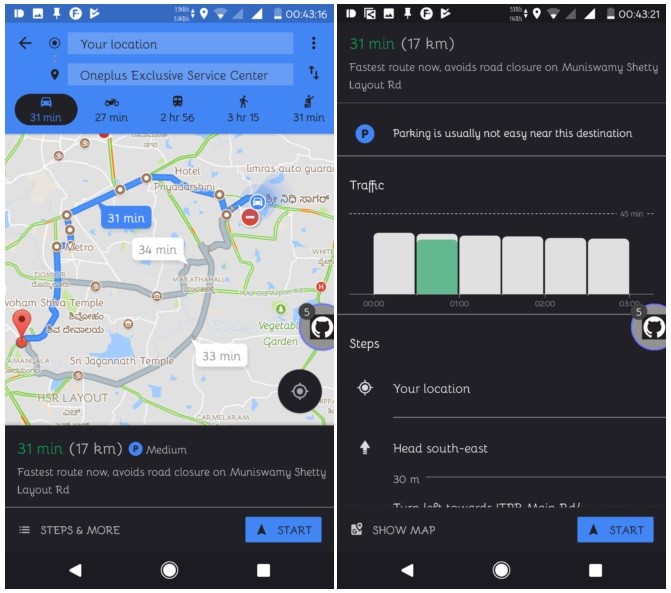 Like other options, the Motorcycle Mode also shows you the total distance between your current location and destination, and, the total time that will be taken to reach there. However, the Motorcyle Mode also provides information to the users about road closures and the parking status near their destination.
Having said that, the estimated time taken to reach a destination on a two-wheeler is quicker than a car, because of course, a two-wheeler takes less space than a car, and like we already said, can speed through roads and smaller places easily.
If you want to give this new feature a try, you will have to be on the latest version of Google Maps for Android, which is 9.6.71. However, that said, this feature is reported to be currently only available in India. There's no word on if and when this feature will be rolled out in other countries. Well, Google may not roll it out in the US, but it may certainly be rolled out in other countries which have a lot of traffic on roads and a majority of the population commutes on two-wheelers.
Download Link: Google Maps for Android