Facebook just announced a new update to the Messenger Platform. The Messenger Platform v2.0 launched in April assists businesses to converse with customers. The new update 2.1 is rolling out as part of a feedback that Facebook has been receiving for the app.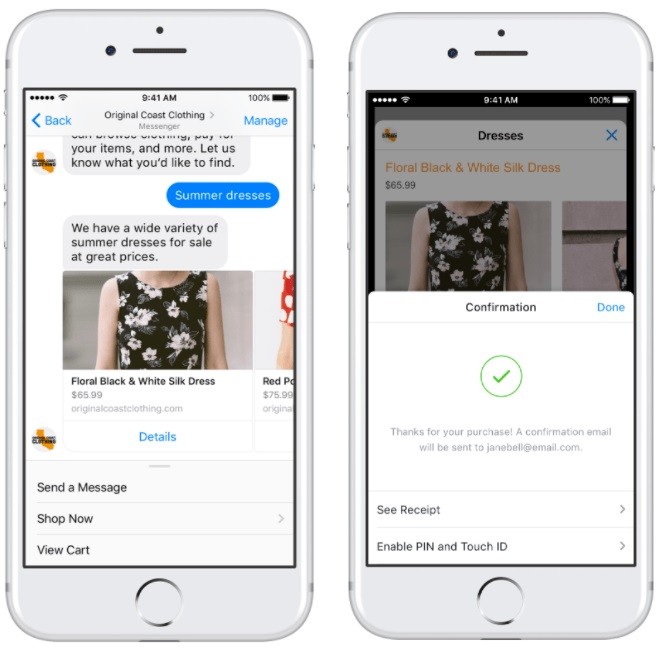 The new update comes with a bunch of new tools and additional features to enhance customer experience. Facebook is giving the platform a built-in natural language processing feature. This NLP will understand simple text meanings like hello, bye, thanks, date & time, location, amount of money, phone number, email and a URL before they are sent to a bot. It's just an initial stage which will evolve to more complex sentences later.
Moreover, there is handover protocol. This feature is responsible for switching between bot conversation and human conversation. The feature is available globally but as an open beta.
Additional features include ways to pay by just a one-step process. A new SDK will direct users to pay through Messenger webview. This feature is still in beta and available only in the US.
Further, Facebook is now allowing five options for the Call-to-Action button on the home page. Shop Now, Get Support, Get Updates, Play Now and Get Started buttons will help businesses choose their preferred course of action adding to their chance of customer retention.