Back in April 2016, Facebook rolled out the group calling feature for voice calls to all users of Facebook Messenger. And then later same year in December, the company rolled out the group calling feature for video calls. Well, group calling is great, but, setting up a group call can be quite a chore. Hence, with the latest update, Facebook is making it easier for Facebook Messenger users to setup a group call.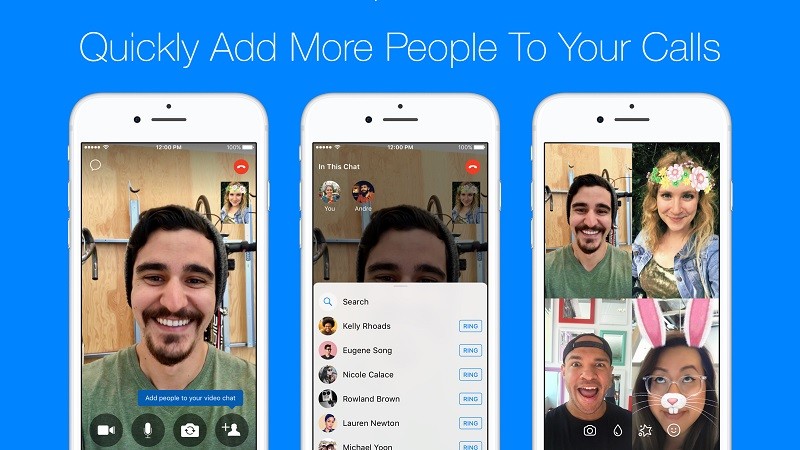 Until now, whenever you had to make a group call – whether voice or video – you had to disconnect the ongoing call and then start a new group conversation (or choose an existing one) from the inbox by searching and adding the people you want in a group call.
https://www.facebook.com/messenger/videos/1811284028991269/
But now, you can easily convert your ongoing one-on-one voice or video call into a group call. To convert your one-on-one call into a group call, all you have to do is tap on the screen during the call, then tap on the "add person" icon and then select the people from the list who you want to join the group call.
That's not it. All the filters and video effects that are available in one-on-one video call will also be available in group calls, and, once your group call is over, all the participants of that group call will be automatically added in a group chat.
"With the ability to add more people seamlessly to your calls, you can continue your conversation in the moment, just like if you were together in real life. Never again worry about skipping a beat when sharing your BFF's spontaneous karaoke performance on Messenger. Sharing moments like these is now a few quick taps away." said Sarah Morris, Product Manager, Messenger.
This new feature has started rolling out and is available to both Android and iOS users. However, do make sure that you are using the latest version of Facebook Messenger to be able to use it.
Download Link: Facebook Messenger for Android | Facebook Messenger for iOS