Ever thought of sending money to your friends on Facebook? Well, if you thought so, you'll be able to do it pretty soon. Facebook has just unveiled a brand new payments feature in its Messenger app.
The new features will let you send money to your friends in Messenger without the need of open other payments app like Paypal. Users will be able to tie in their card details in the app and you will be able to send the money with the "$" icon.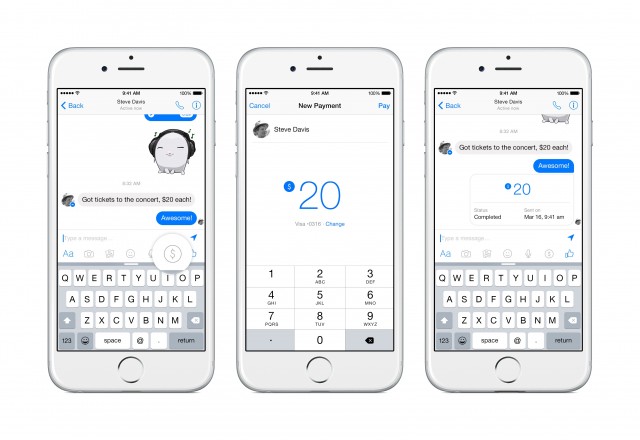 Once you hit the $ icon, you'll be asked the amount you want to send. After you enter the amount, Facebook will hold the money for a few seconds before moving it to the receiver's bank account. The receiver should also have his account details tied into Messenger to receive the money.
Facebook will not be charging anything for this service and the company will rollout the feature to Android, iOS and web in U.S in the coming months. We would surely want the feature to arrive more globally and on that, Facebook says, "We'll consider where to take it after that once we get everything nailed down." So, we will have to wait for quite some time to see this feature come globally.