We recently reported a rumor suggesting that the next Microsoft flagship might feature an iris scanner for biometric authentication and well, it might certainly feature one. Today, Microsoft has announced Windows Hello, which will bring biometric authentication support to Windows devices.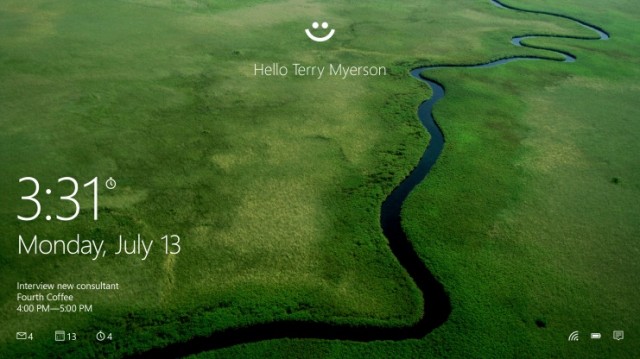 Windows Hello will be part of the Windows 10 release, that arrived later this year and it will let you sign-in to your Windows device by just scanning your face, your iris or your fingerprint. Microsoft promises the feature to be secure as wel, as Windows Hello is said to offer enterprise-grade security.
The Windows Hello will be supported on devices that will come with hardware for fingerprint scanning and iris scanning. For face and iris scanning, Microsoft will be using the infrared technology to verify your face and eyes in all sorts of lighting conditions. Windows Hello will let you authenticate apps, enterprise content and other features that should make your life a lot easier.
"When we started building Windows 10, the team spent a lot of time and energy thinking about how to make computing more personal. We want your devices to recognize you, to understand what you're saying… we want the experience to go wherever you do and we want you to feel a great sense of TRUST as you go."
Well, this sure as hell sounds cool and we can't wait to see new Windows 10 devices later this year, which come with hardware that supports Windows Hello.