At the MWC stage where Microsoft announced the new Windows Phone 8.1 update, the company also announced that Facebook Messenger for Windows Phone is coming soon.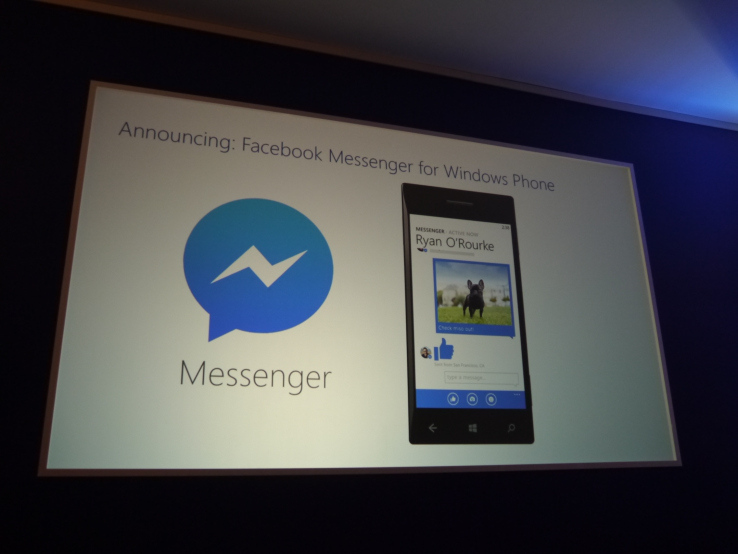 The Facebook Messenger is quite lovely on iOS and Android, we especially love those chat heads. Although Windows Phone users have had a Facebook app developed by Microsoft which gives reliable toast notifications on chats, thanks to the recent update. There's also the integrated Facebook chat option in messaging but it does not work as great as it sounds.
The Facebook Messenger for Windows Phone will bring a lot of features which aren't offered on Windows Phone right now like stickers support, sending voice messages, chat heads should also make it hopefully, considering iOS supports it.
"We've been working with Facebook testing out their implementation for a while,It's looking good and we will have it for our customers soon." 
There have been rumors that the Facebook integration in Windows Phone will be removed as people with the leaked SDKs have noticed. So, the Facebook Messenger app finally coming to Windows Phone makes sense. The Facebook Messenger app has been one of the much requested apps from Windows Phone users and we're glad we'll finally get it.