There are several FaceTime alternative apps for your Android smartphones and tablets. If you recently switched from iPhone to Android, you might be missing FaceTime for its audio and video calling features. I have used Apple's FaceTime many times and I think it's the best app for Apple devices to stay connected with friends and loved ones. Anyways, when it comes to Android, there are several apps like Facetime.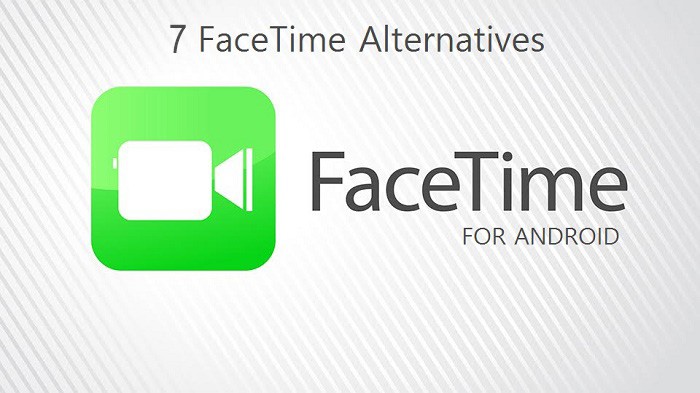 As for a fact, FaceTime is only on iOS devices, and not available on Android Platform since FaceTime is made for iOS devices exclusively. If you aren't aware, FaceTime is actually a proprietary application which is developed and owned by Apple itself.
Android's versatility gives you many ways make audio and video calls to your contacts. You will easily find apps on Google Play, so we gathered the list of 7 best Android apps that work like Facetime, check out our pick.
1) Google Duo
Google Duo is the new video calling app developed by Google. It comes with clean design and easy-to-use interface. Like Apple's Facetime, Google Duo brings you face-to-face video calling whether you are on Android or iPhone/iPad. One of the best features of the Google Duo is the Knock Knock which shows you live preview of the caller before you pick up the call. You can make audio calls as well when you can't do video calls.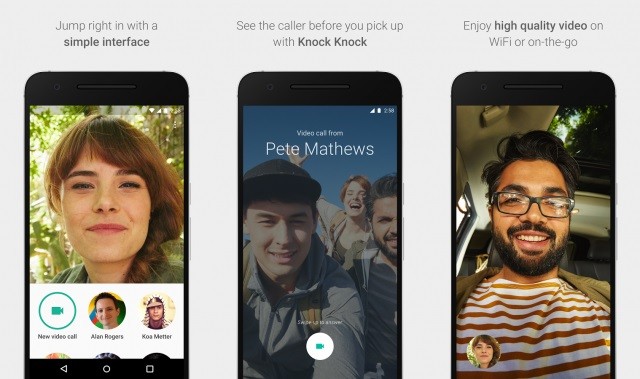 Features of Google Duo
Simple interface
Knock Knock
High-quality video
Cross-platform
Audio Calls
Download Google Duo for Android
2) WhatsApp
WhatsApp, one of the most popular instant messaging app now comes with video calling feature. WhatsApp is cross-platform, it is available for Android, iOS, Windows and on other platforms. There's no denying that WhatsApp is great for messaging, it's also good for video calling and if you haven't tried it yet, go check it out. Learn how to make video calls on WhatsApp.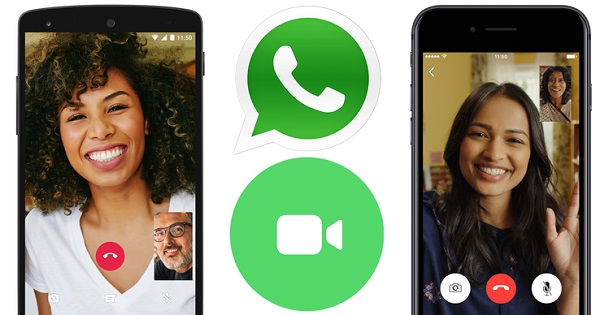 3) Viber
A great FaceTime alternative I know is Viber. Viber is an instant messaging service that provides voice and video calls like FaceTime. It uses your phone number to find your contacts who are using Viber. Once your friends are on Viber, you can talk as much as you want without worrying about the call duration.
Like FaceTime, Viber also offers a VoIP service that lets you call people directly on their phone numbers. This service is similar to the Microsoft Skype.
Viber is better known for the FaceTime alternative having millions of users around the World. The app is not only available on Android, but also on iOS, Windows Phone, BlackBerry, as well as on PC.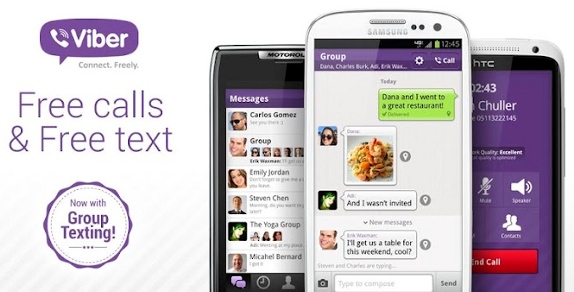 To make calls from Viber, simply register your free account, pick a contact and tap Free Call.
4) Line
With over 600 million worldwide users from over several countries, the well-known voice and video calling app, LINE is popular for making calls at long distance. LINE is widely accepted in many countries especially if you live in India. Again, not just Android, it is also available on iOS, Windows Phone, Nokia, Blackberry, Firefox OS, including desktop PCs.
What's making Line a good alternative to FaceTime? LINE is best for making free audio and video calls as well as free text messages with interactive stickers. LINE also offers VoIP services which happen to be quite similar to Viber and this is why it is on our top 5 list.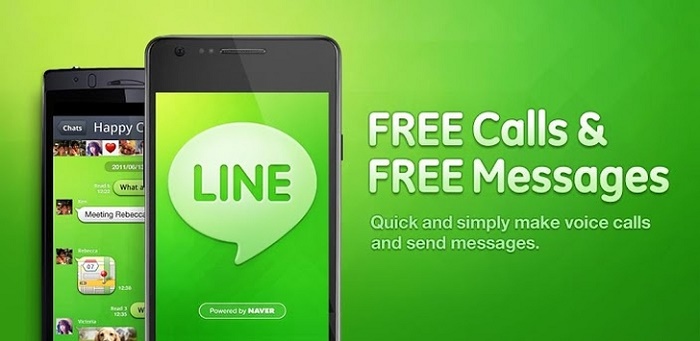 What you need is a phone number to create an account for getting started.
5) Facebook Messenger
One more FaceTime alternative is the Facebook Messenger. It is an app dedicated for sending text messages through the Social Media Giant, Facebook. One of the best audio and video calling you can get. Anyone with Facebook Messenger App can connect with their friends either by text message, voice or video calling.
You might underestimate Facebook Messenger for its calling functions but this is among the best FaceTime alternative apps you can have. Everyone uses Facebook Messenger for text messaging, why not try their calling features? Facebook Messenger offers HD calls i.e. your voice clarity will be far better (similar to VoLTE) as compared to the voice over a 3G cellular connection. Facebook also offers Video calling features. Try it out, your smartphone may already have the app installed.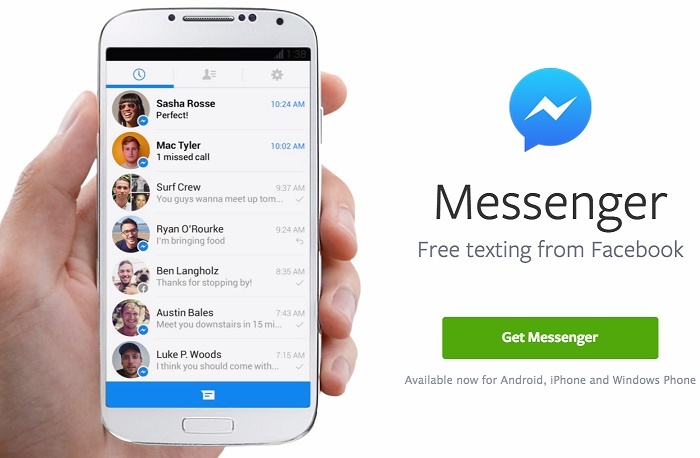 6) Microsoft Skype
Skype comes in your mind since it's obvious when you hear about making video calls. Microsoft Skype, one of the oldest VoIP service provider allows you to make video and conference calls as well as text messages. As an alternative to FaceTime, you can make best video quality calls with Skype.
Skype has revolutionized the way people connect with each other. It has over 700 million users across the globe. In fact, it was even there before FaceTime announced, and now it gives a tight competition to the above-listed apps and several others. Among the list of 5 apps, Skype will surely refrain you from missing FaceTime. It is available for Android, iOS, and other platforms. Download if you don't have it.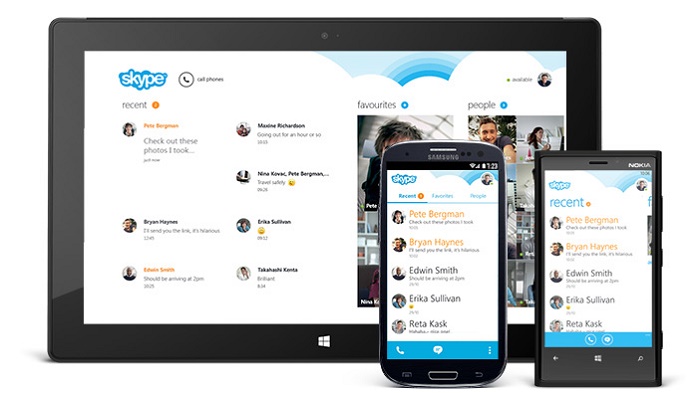 7) OoVoo
OoVoo is a free video and text messaging app having a large userbase. OoVoo's killer feature of supporting up to 12 video call participants is just amazing. No wonder, it has the ability to call a number of people simultaneously, this app will be a perfect replacement if you don't have access to FaceTime.
A cool feature of OoVoo is if you use Facebook, it synchronizes all your Facebook contacts into OoVoo. OoVoo application is available on multiple platforms including Android, iOS, and Windows.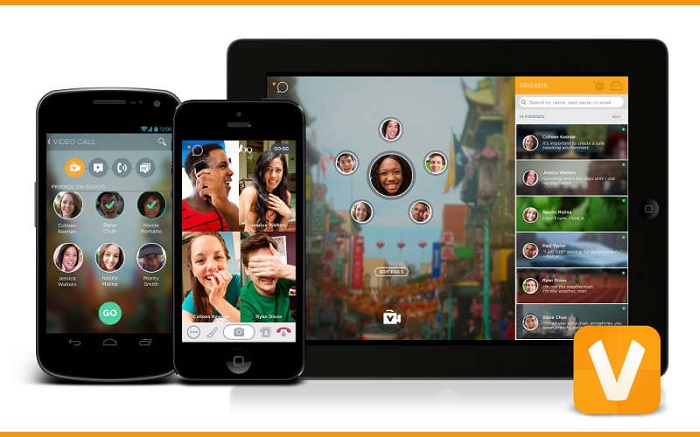 Apart from the FaceTime alternative apps, do note that some of these apps can also be used for text messaging. Share our list of 7 FaceTime alternative apps for Android if you like it. We have more amazing stuff at How-To Guides.