LG G6 impressed us with its gorgeous bezel-less display, lightweight design, and its compact form factor. With Android Nougat operating system on it, LG's customized skin can do a lot more on the LG G6. While there are many smartphones having with their own custom interface, not all of them can let you rearrange the navigation buttons. Yes, LG G6 do. In this guide, I will you how to rearrange navigation buttons on LG G6.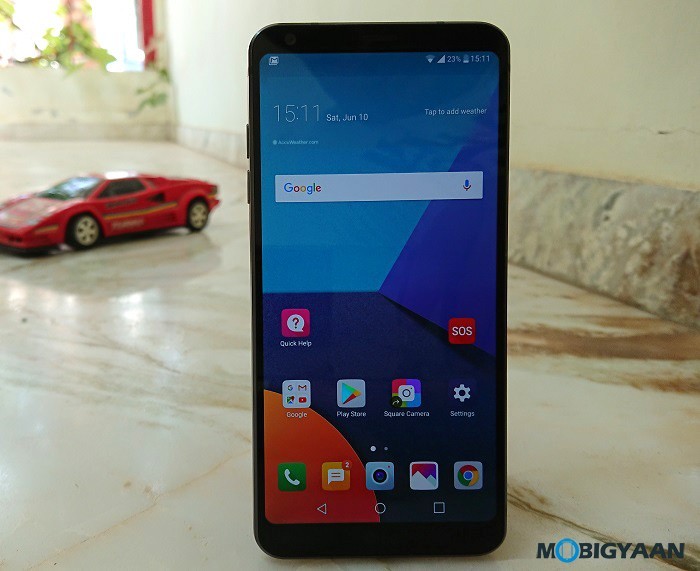 Rearrange navigation buttons on LG G6
Follow the steps below to rearrange navigation buttons on LG G6.
Launch the Settings on the phone.
Swipe the tabs until you reach Display, or just tap Display tab as shown.
Tap Home touch buttons under View section.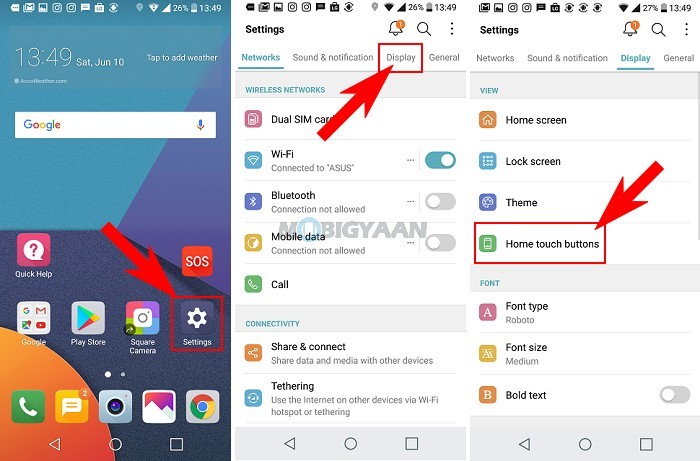 Once you're in the Home touch buttons, you can edit two options – Button combination or Colour.
Go to Button combination.
Drag any given icon on the navigation bar or remove if you don't want additional shortcuts.
A maximum of 5 buttons can be placed which means only two out of four shortcuts can be arranged on the navigation bar.
If you don't want to put any shortcuts, drag them out. That's not it, you can also interchange the buttons placements the way you like. As an instance, some of you may prefer Back button on the right instead of the left.
LG G6 offers Notification, Capture, QSlide, and SIM shortcuts. The Notification shortcut brings down notifications panel, Capture shortcut takes screenshots and lets you edit them. The QSlide allows the apps to run in a separate floating window, while the SIM option switches to the default SIM.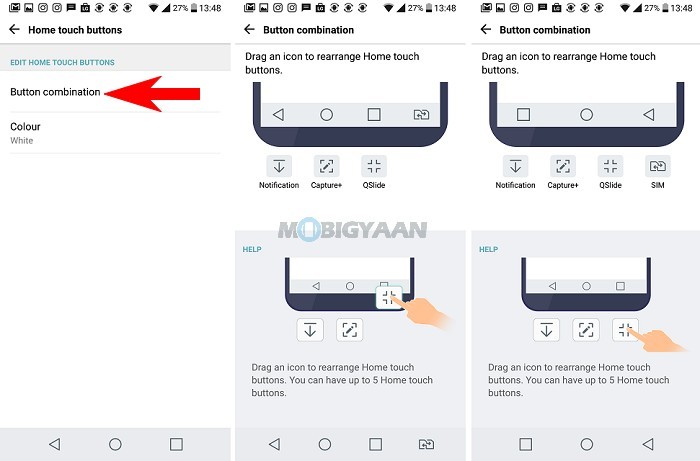 Below the Button combination is the Colour option that changes the background color of the navigation bar. Choose from While or Black colors. I prefer White.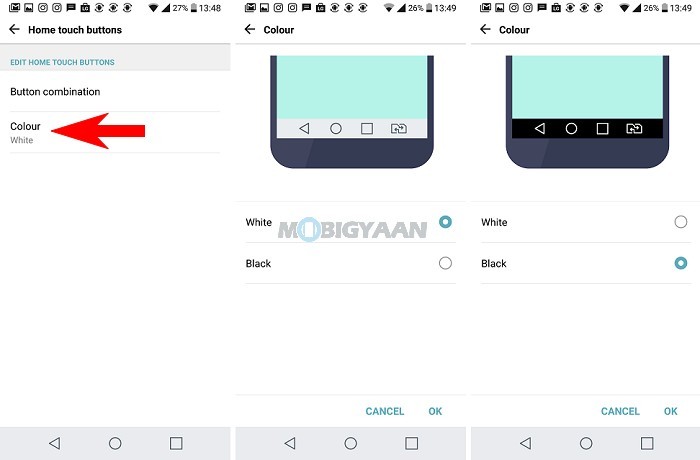 Have you customized your navigation bar yet?
Visit more guides on our How-To Guides.