For those who own Vivo V5 Plus, its FunTouch OS has numerous features with the one that lets you see the internet speed right on the notification bar. Check out this short guide below.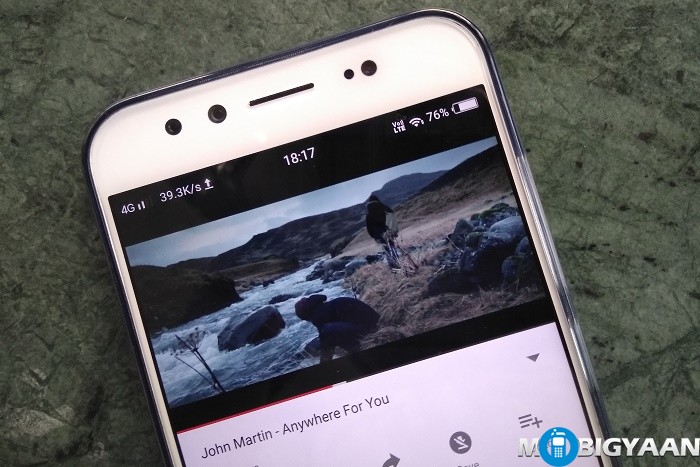 The number of people has started using 4G services and they want to check how much speed they are getting. While it is easier to check the 4G internet speed using speed test tools, the real-time speed actually differs and it is what matters when you are downloading or streaming stuff.
How to view network speed on notification bar on Vivo V5 Plus
The native Android system doesn't allow to view network speed on the notification bar. However, customized OS will simply offer this feature. Vivo smartphones already have this option under the settings. To enable network speed on the notification bar,
Navigate to Status bar and notification.
Turn on the toggle slider of 'Display network speed'.
There are other options that can be enabled such as Display data usage, Battery percentage, and Icon beautification. The Display data usage will show the MB data used on a particular day and month.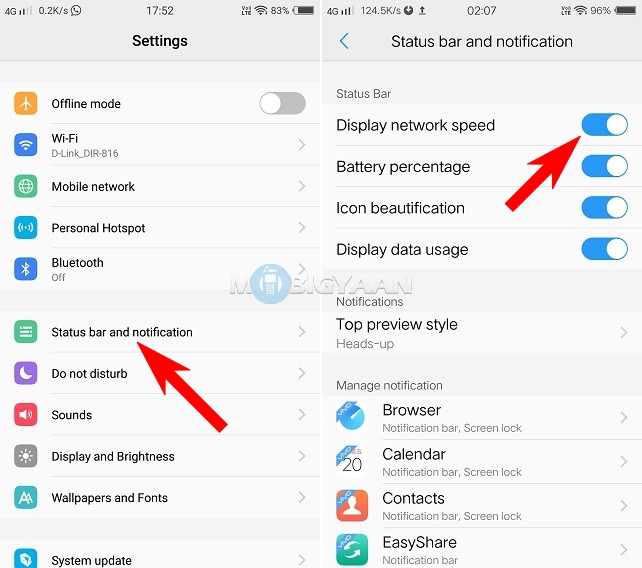 If you are on another Android-based smartphone, you can check this guide that lets you view internet speed on the notification bar on any Android device.