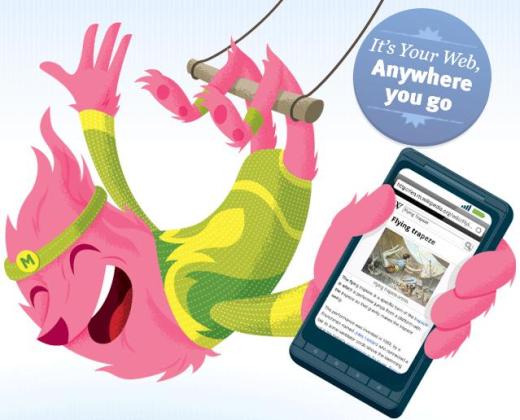 Mozilla started working on a mobile version of their highly popular Firefox Internet browser.Recently, they have released beta 4 version for Maemo and Android. so, here is a quick review of how the browser is and how it fared against competition.
Design:
This is how the home screen looks like: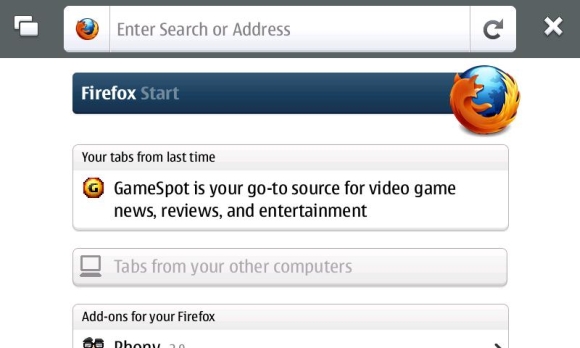 The address bar is at the top and the home screen lists the pages that were opneed earlier, tabs from other computers (if Mozilla Sync is enabled) and other options based on what add-ons are installed. A tap on the address bar shows a page that lists browsing history, bookmarks and the tabs that are open in your PC's browser.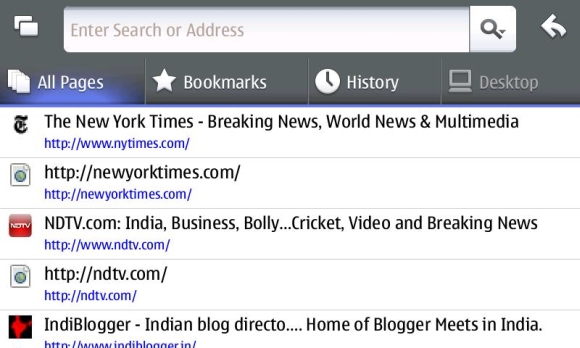 You can either enter website address to go to or enter the search string. There is no separate search box and once you start entering text, a dropdown menu comes up listing search providers that are currently avaialble (eg: amazon, google, twitter etc) as shown below: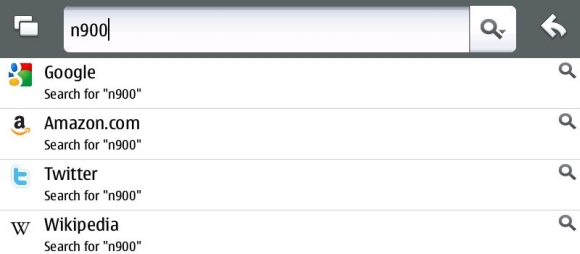 More search providers can be added to the list by installing plugins. Firefox 4 supports multiple tabs and the tabs are accessed by dragging the browser window to the right as shown below. Tabs are listed vertically and once the first row is full, any new tab will be listed in a second row. Tabs can be closed from the pane by clicking on 'x' and eliminates the need to open the window to close it. This is definitely better than how multiple pages are handled in in-build MicroB browser (no tabs). New tab can be opened by clicking on the icon at the bottom of left pane and there is an option to recover last closed tab.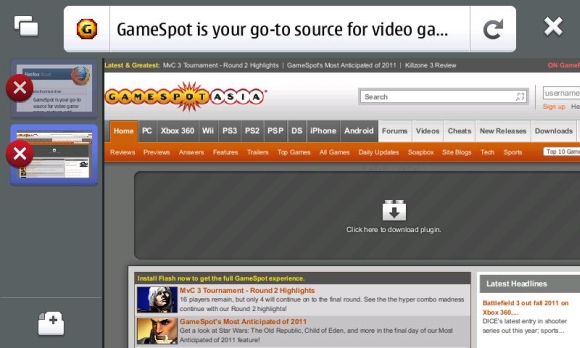 The right pane (accessed by dragging window to left) has options to bookmark a page, navigate to previous and next windows. Browser settings can be accessed by clicking on the settings icon at the bottom of the right pane. One thing that I would've liked is to have an option to lock custom icons on right pane (like 3 bookmark pages for quick launch).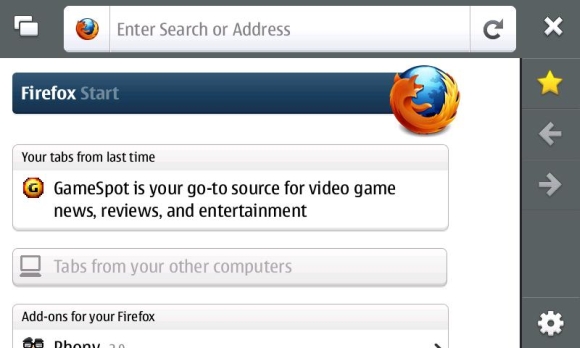 Settings:
The settings window is categorized into three areas:
Browser preferences: This is where the general settings like privacy,security, sync etc are listed.

Downloads (active/completed downloads listing)

Plugins: Add, enable/disable and removing plug-ins is done here. The process is similar to the same on PC and there aren't much add-ons available now.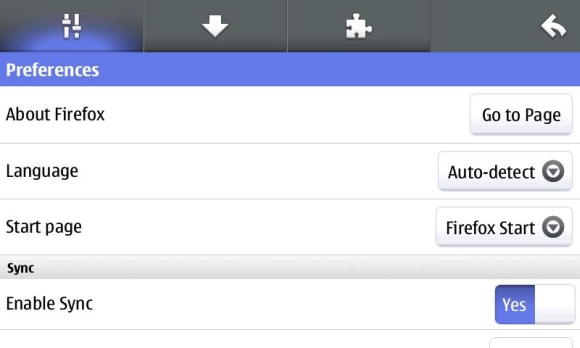 Performance:
The startup time for is around 9seconds, goes up till 15 seconds if any other application s are running and it matches the PC counterpart in CPU and memory usage but is in-line with what Opera and microB resource utilization most of the time (though it goes over the top sometimes). 15 seconds might look okay but the MicroB starts in less than a second and Opera mini starts in 3-4 seconds. Though Mozilla has announced support for flash in Firefox, it didn't show in this beta: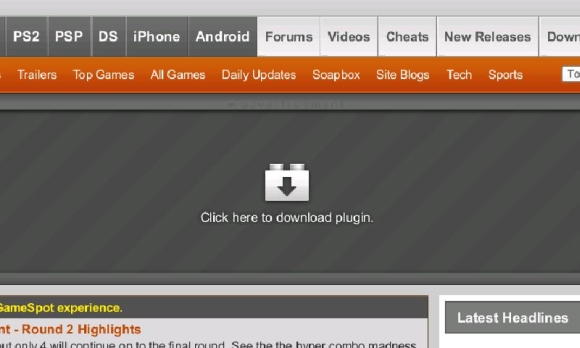 The flash plugin is not yet availble in add-ons. Here is how the same site looks like on MicroB: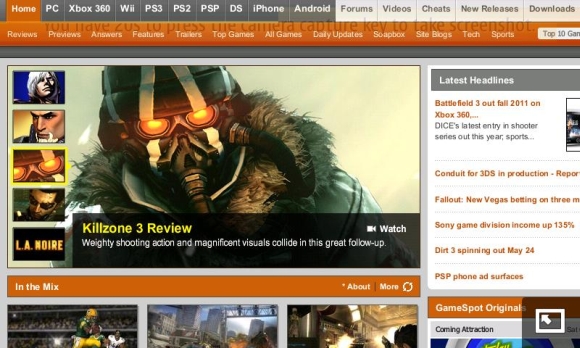 The following pictures shows the CPU usage of the three browsers (FF, opera and MicroB) while loading a website: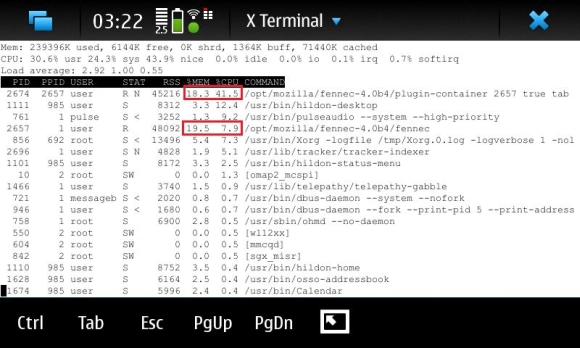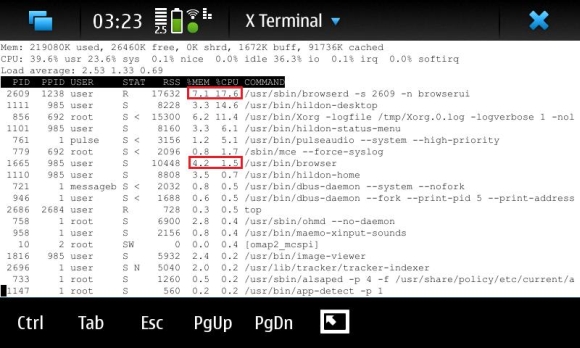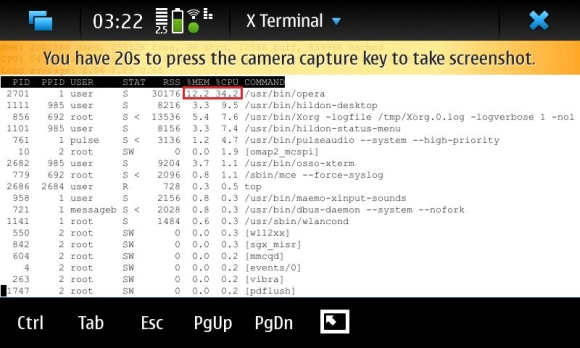 Please do note that this is still a beta build and it gets better in final version.
Page load times: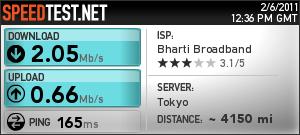 Here is a page load time comparison between MicroB, Firefox and Opera: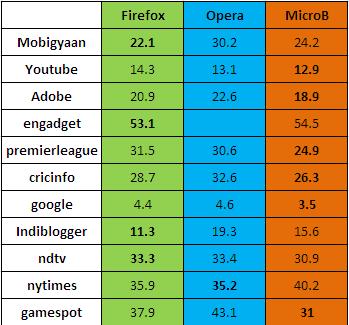 Page load times is average of 3 times taken at three different times.
(all times are in seconds)
As you can see, the fastest page load times are traded between MicroB and Firefox and with the option to add Plug-ins and tabbed browsing, it very well would be my browser of choice.

And before ending the review, here is the Acid test result: