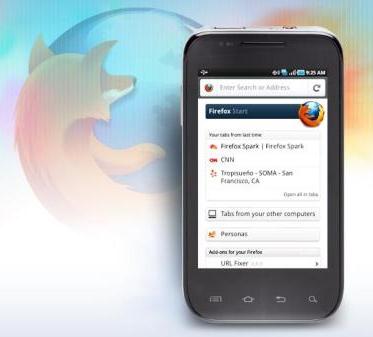 Firefox for Android has been updated yet again and brings in some new UI changes as well as some new features. The new update offers higher-quality image rendering, smoother zooming, better interaction with touch-optimized sites such as Google Maps, performance and memory usage improvements, and a more optimized design for Android 2.3 Gingerbread handsets.  The new version also supports Android Tablet as it has been optimized for large screened devices.
Some new tools have also been released for developers to build websites that detect touch events which they can use to create websites that include touch gestures like games and videos. Future updates to the touch events API will bring multi-touch support to websites. A new API will also allow developers to design websites that can be made available offline.
The new changes include:
1. Higher-quality image rendering and smoother zooming
2. First wave of optimizations for tablets and large-screen devices
3. Improved interaction with touch-optimized sites (e.g Google Maps, games)
4. Improved form helper
5. Visual refresh for phones running Android 2.3 (Gingerbread)
6. Continued performance and memory management enhancements
To download, click here.