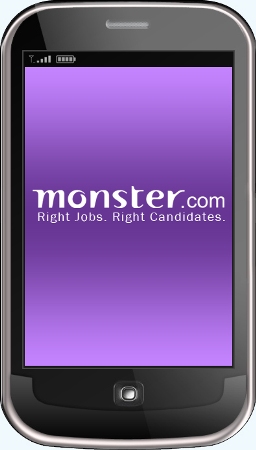 MonsterIndia.com, a subsidiary of Monster.com, the leading online career and recruitment solutions provider and pioneer in the e-recruitment space has announced the launch of its Android applications for both employers and jobseekers to help them find candidates/ jobs on the move.  Monster's new mobile applications aim to provide consumers with a flexible, on-the-go, 24X7 platform to scout and apply for job opportunities at their convenience. The company has also launched a new employer/ recruiter interface on its WAP portal. The company has also recently revamped its WAP portal for jobseekers with newer and enhanced features.
For job seekers, the new app provides them with:
On the move access: Mobile access to  available jobs on Monster.com;

Search and apply on the move: Ability to view and apply to job postings directly from their Android mobile phone;

Manage account on the move: Effortless management of their Monster.com account
For employers, the new app provides them with:
Mobile access:  to post and manage new job postings,

Search on the move: Capability to search and shortlist relevant resumes
The WAP portal for employers will help them to search, shortlist, reach out and interact with prospective candidates, They can also post, renew and manage job postings. Monster India recently revamped their WAP seeker site. The seeker WAP portal has over 575,000 visitors in July 2011.
Elaborating on the launch, Sanjay Modi, Managing Director, Monster.com (India/ Middle East/ South East Asia) said, "Monster has always strived to innovate, keeping the consumer at the center of every initiative. Our Android application and WAP portal for job search are a direct outcome of consumer feedback we've received, which pointed to an increasingly active and mobile lifestyle that necessitated the need for a mobile version of our job search capabilities. With our new Android application, we're converging traditional online job searching with mobile technology to cater to a young, mobile, tech-savvy working population, giving them an on-the-go and easy-to-use mobile job search application.