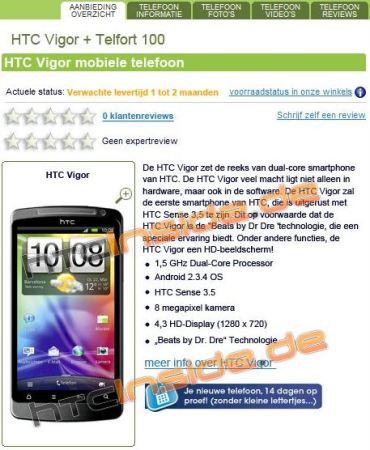 The Phone House, a Dutch online retailer had recently listed a new HTC device which was taken off later from the site. The HTC Vigor will be one of the many leaked HTC handsets which will be launching in the coming months.
The posted spec sheet by the website reveals some amazing facts about the handset. The Vigor will have a 4.3 inch HD display with a 1280 x 720 resolution, a 1.5GHz dual-core CPU, Android 2.3.4, and integrated Beats Audio Technology thanks to its latest deal with the audio-tech company.  It will also include HTC Sense 3.5 and an 8MP camera at the back.
Now that certainly seems to be a high-end smartphone, I wonder how costly the handset is going to be?