Remember Tizen OS? Intel's last hope for a decent mobile platform? Well, after the merger with Bada OS, the platform has made its first appearance in a video. Thanks to Vaibhav from The Handheld Blog, we get to see OS in action. Although it is the developer version and there are going to be loads of changes, it gives us an idea as to how the OS will feel like.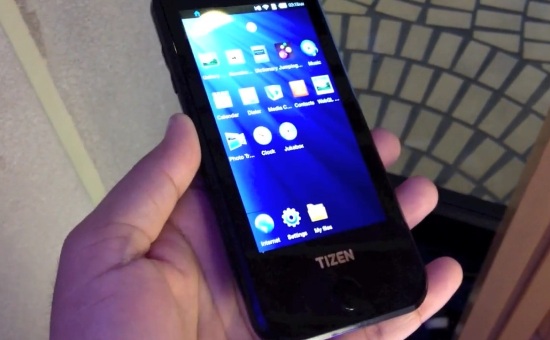 The developer device seems to be a chunky smartphone with a 720p HD display and a 1.2GHz dual-core ARM chipset, other than that there isn't any confirmation as to what kind of specifications we might see the platform running on.

Getting back to the preview, the OS has a lot of inputs from Samsung as it is quite visible that the OS shares its DNA from Samsung's UI that is present on its Android and Bada smartphones. All in all it is pretty much evident that the OS shaping up well and we might be seeing an official device coming up soon. Check out the video and tell us what you think.