While Apple has rather stringent policies that do not allow apps to access the core functionalities of the iOS due to which modifying keyboards etc. is not feasible. But seems like that is soon going to change with the new Flesky SDK.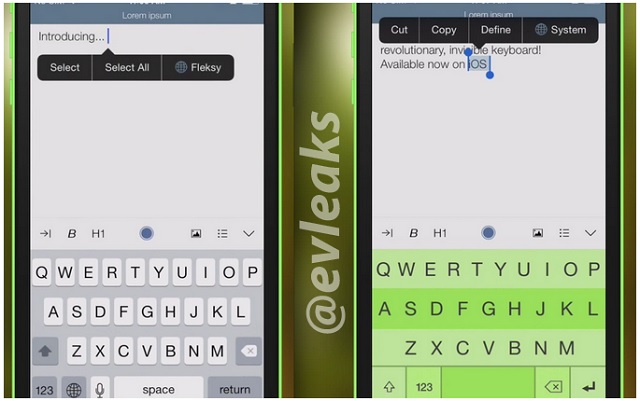 According to noted tipster, the Flesky SDK is coming soon to the iOS platform. This would unswervingly make it the first alternate keyboard on the platform. While the source claims that the keyboard would be available across the entire iOS ecosystem, we believe there would still be some restrictions.
For one, it would depend entirely on the app developer to integrate the Flesky SDK on their apps. Apps without the SDK, would not get to use the keyboard and would instead get the default iOS keyboard. Recently the SwiftKey Note app had attempted the same but had to restrict the alternative keyboard only within the app.
Via