A few days back we had seen screenshots of what seemed to be the SwiftKey keyboard on iPhone. But considering Apple's policies, we really didn't expect a keyboard app, so we were pleasantly surprised when we saw the app on Apple Store today.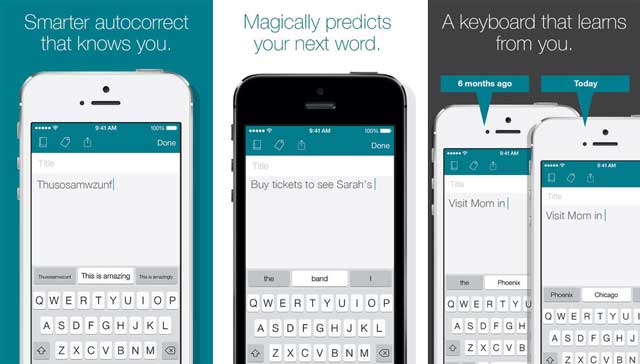 SwiftKey has officially launched the SwiftKey Note for the iOS platform. Unfortunately, the app doesn't function as a third party keyboard, like it does on Android, but is a normal note taking app with the features of SwiftKey embedded within. The app is compatible with all iOS devices running version 6 and above and syncs with Evernote.
The SwiftKey Note, which is available for both iPhones and iPads, uses the iOS keyboard but with a row of intuitive predictions above the keyboard. However, given Apple's stringent policies, the predictions are available only within the app. SwiftKey has already worked out an iOS developer kit that can be used to integrate SwiftKey within their app. You can download the SwiftKey Note app from the Apple App Store.