While we had heard about the first Windows Phone 8 OS update code-named Apollo+ to roll out in January but WPC claimed that the update is called Portico and interestingly international HTC 8X

smartphones

are now receiving their first Over-the-Air (OTA) upgrade.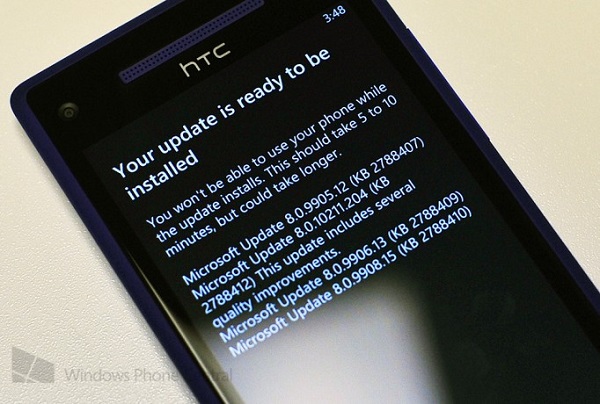 The upgrade goes on to bring the OS to build 10211 up from 9905 and is said to fix the rebooting of the

smartphone

and also adds the feature wherein the Wi-Fi will be alive even when the display is off.

Other than that, the update is said to bring in a few new features which includes SMS Drafts, Select All (for Mass deletion) and SMS Call Reject.
 
Good news for heavy texters is that the new update brings in the ability for users to save their SMSes in drafts for sending them at a later stage and users will be able to select all the SMSes for deleting all of them at once.
 
Now Windows Phone 8 users will also be able to reject calls with a text message. The two messages which are already available for users are "I'll call you back" or "Please Text me" and under the Phone settings, users will be able to add two custom SMSes too.
 
These changes are definitely no big ones but are on the other hand important ones. For now, if you own the HTC 8X, check for the update for your

smartphone

and do let us know if you find anything new apart from what we have mentioned.

Thanks Devarshi!