Fitbit – a brand known for fitness trackers – launched its first smartwatch last year called Fitbit Ionic. The Fitbit Ionic was also launched in India in January this year. And now, the company has launched yet another smartwatch called Fitbit Versa.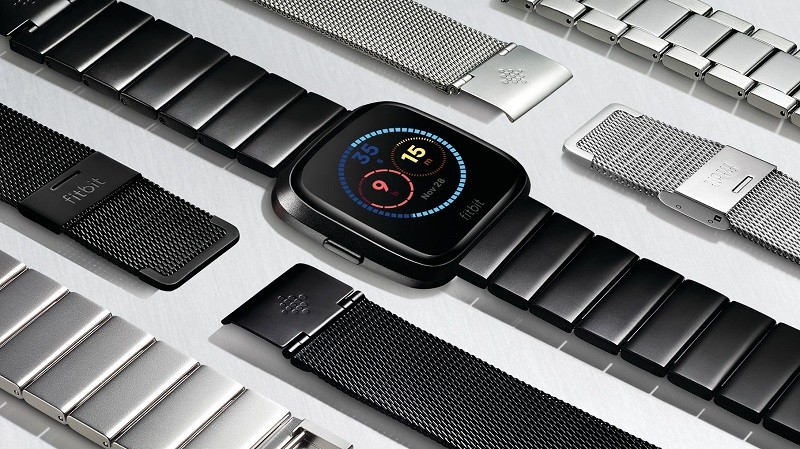 In terms of the design, the Fitbit Versa might remind one of the Apple Watch. The Versa is light in weight, has a thin profile and has an anodized aluminium case that makes it quite durable. As this is a smartwatch, it sports a 1.34-inch display with Gorilla Glass 3 that has a maximum brightness of 1000 nits. Moreover, the Versa also comes with a battery that Fitbit says can offer more than 4 days of battery life so that you don't have to bother yourself with charging it every day.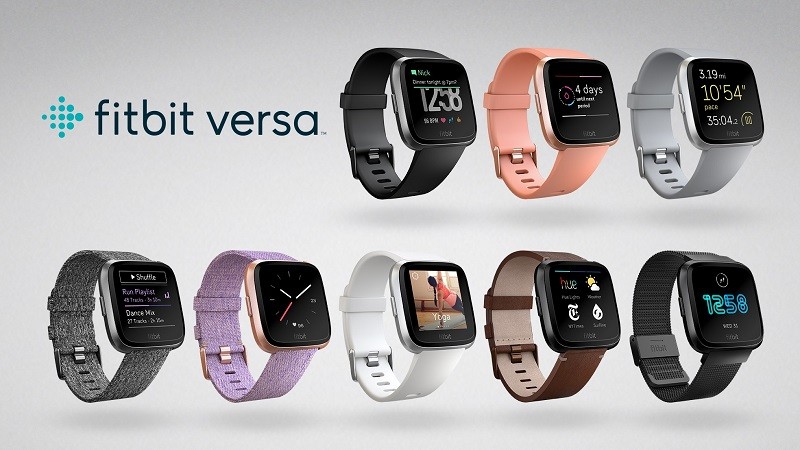 The Fitbit Versa is a smartwatch with features seen on fitness trackers. It can automatically track and record different activities like running, walking, cycling and more. Moreover, it can also track over 15 different exercises.
The Versa also comes with 24/7 heart-rate tracking and has an app called Fitbit Coach that offers on-screen personal workouts along with guidance on how to carry out these workouts perfectly. Moreover, the Fitbit Versa also comes with sleep tracking that tracks different stages of sleep like Light Sleep, Deep Sleep and REM Sleep.
Fitbit Versa also comes with Female Health Tracking
Apart from heart-rate monitoring, activity tracking and sleep tracking, the Fitbit Versa also comes with Female Health Tracking to help women understand their menstrual cycle while also helping them understand "connections between their period, estimated fertile window, and overall health and wellness".
This is done by collecting menstrual cycle data while also recording other symptoms like headaches and cramps. With this information, Fitbit helps women know when to expect their periods. All this data can be accessed at one place in the Fitbit app. Having said that, this feature will be available starting May 2018.
Fitbit OS 2.0
The Fitbit Versa runs Fitbit OS 2.0. It comes along with a new personalized dashboard that's much more simple now and gives a holistic view of health data to the users. The users can take a quick glance at different information like heart-rate, exercise summaries, and more.
Besides, the OS also gives more personalized recommendations over time as it learns more about you.
That said, Android users also get the Quick Reply feature that lets them reply to SMS and messages from different apps right from their smartwatch.
Other Features
Having said that, the Fitbit Versa smartwatch also comes with features like water-resistance up to 50 meters, a variety of Clock Faces, ability to store 300+ songs, and, NFC for wireless payments using Fitbit Pay that's supported by over 40 banks in 14 countries.
Fitbit Versa Special Edition and Accessories
Fitbit has also launched a special edition of the Fitbit Versa that comes with woven bands and two different cases – Rose Gold Aluminium and Graphite Aluminium – along with a Black Classic accessory band included in the box.
Well, speaking about accessories, Fitbit offers different kinds of accessories like Classic Accessories that are made of stain-resistant materials, Horween Leather Accessories which are hand-crafted bands, and, Stainless Steel Accessories that are stainless still links with metal mash bands.
Compatible with popular mobile platforms
The Fitbit Versa smartwatch is compatible with all three popular mobile platforms – Android, iOS and Windows Phone – hence, you don't have to worry much about compatibility before buying this smartwatch.
Commenting on the launch of Fitbit Versa, James Park, Co-Founder and CEO of Fitbit, said, "As the wearables category continues to grow, Fitbit Versa fills a critical need in the market by delivering a beautifully designed, full-featured smartwatch that is easy to use at a very competitive price. Versa brings consumers the advanced health and fitness features Fitbit is known for, along with broad compatibility across mobile platforms and 4+ days battery life to provide users with a better picture of their overall health, making it stand out from any smartwatch available today."
Fitbit Versa Price in India and Availability
Price: ₹19,999 (Special Edition is priced at ₹21,999)
Price of Accessories: Ranges from ₹2499 to ₹8999
Availability: Available in India from Q2 2018 through Reliance Digital, Croma and Helios across the country as well as through online retailers like Amazon India and Flipkart