YouTube rolled out Dark Mode for desktop way back in May 2017, and, it's being tested on YouTube's Android app for quite sometime now. Well, if you were waiting for YouTube to roll-out the Dark Mode on smartphones as well, your wait is over, as YouTube has finally announced that it's bringing the Dark Mode to its mobile apps.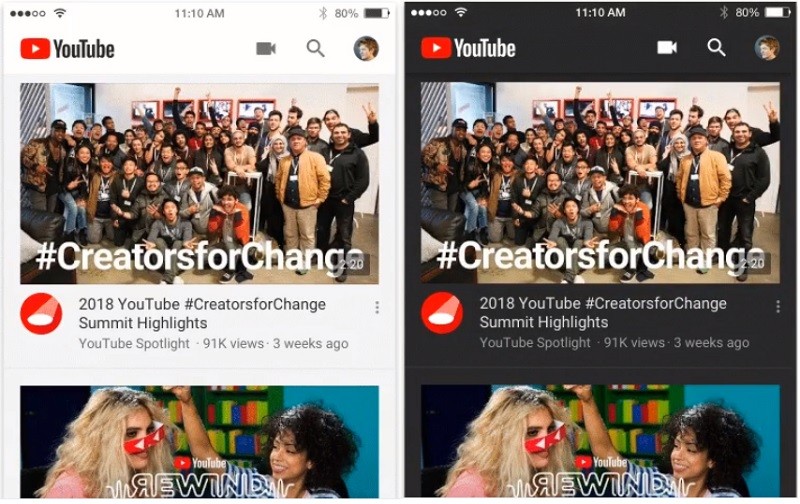 For those unaware, the Dark Mode (or Dark Theme, whatever you wish to call) does exactly what it sounds like. It changes the visual appearance of the YouTube app when turned on. Well, to be more precise, when you turn on the Dark Mode, it inverts the color of some of the app's UI elements from white to black.
This is actually useful as it helps reduce strain to the eyes when you are using the YouTube app at night or in low-light. Moreover, a dark theme helps conserve battery on smartphones, especially the ones that are rocking OLED display.
Having said that, the Dark Mode is currently only rolling out to YouTube's iOS app, however, the company has said that the Dark Mode is "coming soon" to Android as well. How soon? Well, we don't know.
How to turn on Dark Mode in YouTube for iOS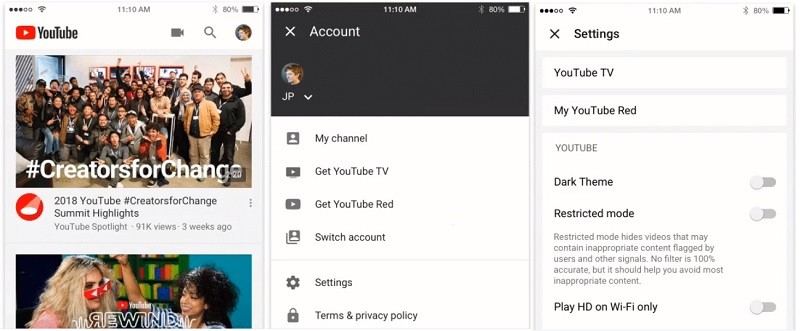 Step 1: Tap on the Profile Picture icon in the top-right corner of the screen
Step 2: Tap on Settings
Step 3: Tap on the toggle button given right next to the 'Dark Theme' option
The Dark Mode on YouTube for iOS users is rolling out slowly, hence, you may not see the option immediately in the app, but you will get it in a day or two.